Join the Center for Meteorite Studies for the 2018 ASU Homecoming Block Party!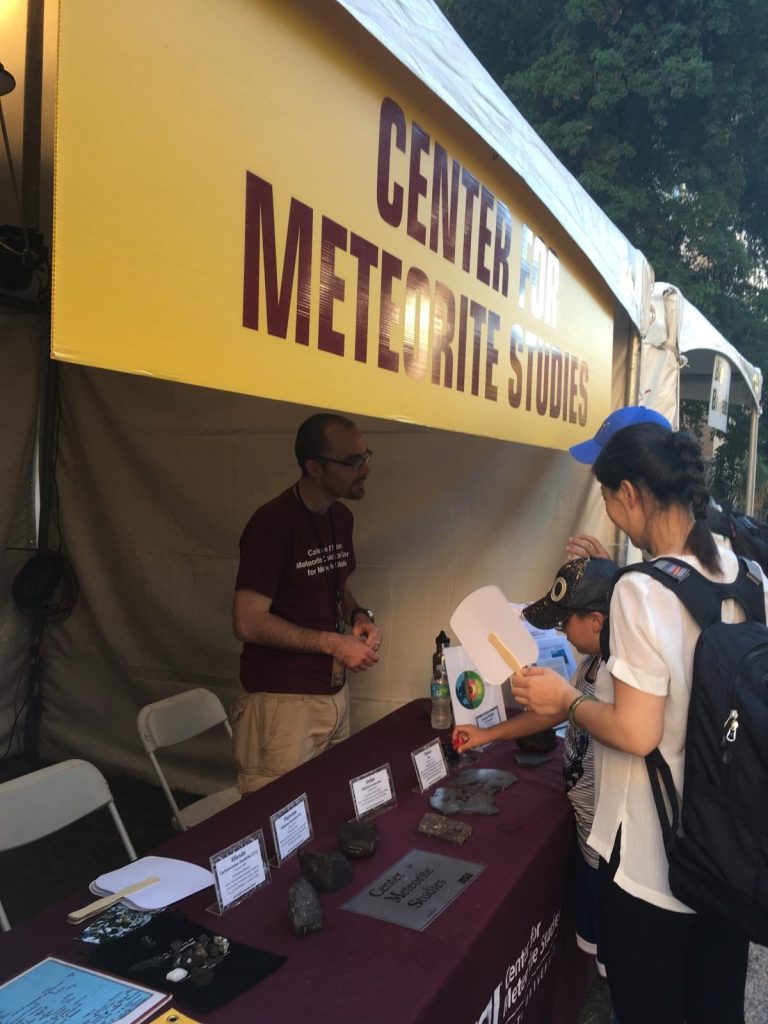 Come out for the ultimate pre-game celebration this Saturday, November 3rd! Homecoming festivities begin at 9 AM, with a parade followed by the block party, filled with food, fun, entertainment, and more. Game time is 1 PM.
For more information, click here!
Saturday, Nov. 3
Block Party 9 AM to 1 PM
Old Main, on the Tempe Campus
Game time 1 PM
The ASU Homecoming Block Party and Parade is a festival-type of event that is free and open to the public.
On Saturday November 3, 4 hours to game time, the Homecoming Parade starts on University at Myrtle, heads east, crosses College Avenue and continues until McAllister. The parade passes through the center of the Block Party which starts with Devils on College, and the I zone at the Tooker House and continues south through University Drive and continues south to Tyler Mall. It is bordered on the west by Cady Mall , the "C Zone" and continues east to Palm Walk.
The Block Party boasts a 14 acre footprint with over 100 tents.
The event is family friendly with plenty of bike parking. Please do not bring dogs or pets to the event.