Earth & Space Exploration Day is Saturday, November 5, 2016!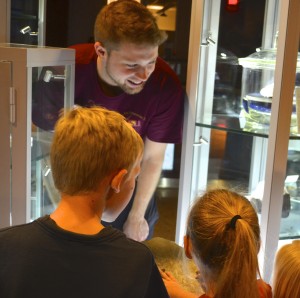 ★ Visit the Meteorite Gallery and hold a rock from space!
★ Discover interactive exhibits in the Gallery of Scientific Exploration!
★ Take in a 3-D astronomy show in the Marston Exploration Theater!
★ See a replica of the Curiosity Mars rover!
★ So much more!
Meteorite Identification*: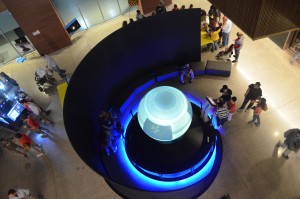 – Find out if you have a meteorite!
– One day only: Saturday, November 5, 2016.
– Limit one sample per person.
*FOR ONE DAY ONLY, CMS staff will be on hand to inspect potential meteorite specimens in person. Meteorite enthusiasts can take advantage of this unique opportunity to learn if their unusual sample is indeed a meteorite! Only one sample will be identified per person. Center for Meteorite Studies staff will only be available for this special walk-in service during the Earth and Space Exploration Day event.