Join the Center for Meteorite Studies for the 2016 ASU Homecoming Block Party!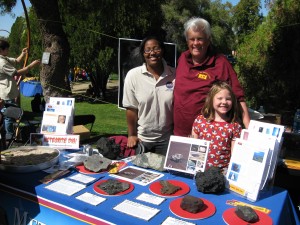 Saturday, Oct. 22
Old Main, on the Tempe Campus
Game time to be announced
Come out for the ultimate pre-game celebration this October 22nd! Homecoming festivities begin 4 hours prior to game time, with a parade followed by the block party, filled with food, fun, entertainment, and more.
Additional information will be posted here as it becomes available!