Arizona State University will host ASU's Night of the Open Door from 3 PM to 9 PM, Saturday, February 25, 2017. Join us to celebrate the sciences, engineering, humanities and the arts with ASU and Arizona families. Wonder what you will see and do? Check out a photo gallery of previous years' events, attended by more than 2,500 adventure seekers.
As part of the Night of the Open Door, the Center for Meteorite Studies will host an Open House featuring our Meteorite Gallery, rarities from the vault, and touchable meteorites!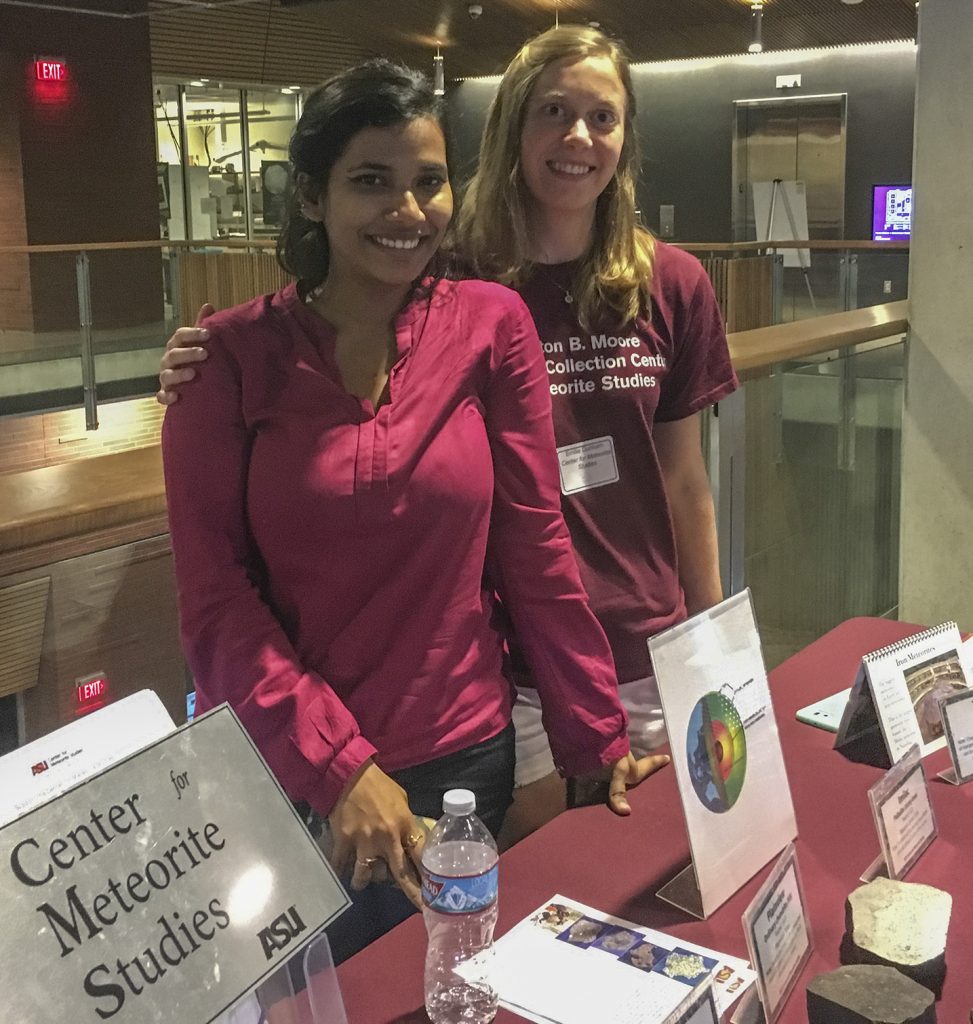 Scientists will be on hand to answer questions and the Center for Meteorite Studies will have staff available to inspect potential meteorite specimens in person! Meteorite enthusiasts can take advantage of this unique opportunity to learn if their unusual sample is indeed a meteorite! Only one sample will be identified per person. Center for Meteorite Studies staff will only be available for this special walk-in service during the Night of the Open Door event.
A signature event of the Arizona SciTech Festival, ASU's Night of the Open Door offers a window into the creative energy that powers a world-class university, with more than 100 interactive activities hosted by ASU student volunteers, faculty and staff. Teenagers, children, parents, teachers, alumni, entrepreneurs and the just-plain-curious can cross doorways into laboratories, living collections, museums, and experience artistic performances, talks and hands-on activities, and discovery.
Step out, explore and celebrate Arizona's and ASU's leadership in science, technology, innovation and creative enterprise!