Bishopville is an aubrite that fell in Sumter County, South Carolina, on March 25, 1843. According to Nininger (Meteoritics vol 19):
Its meteor and the explosion which accompanied the fall were witnessed over an area 30 to 40 miles in diameter. One six-kilogram stone was seen to strike the Earth and recovered from a depth of about three feet in the soft soil.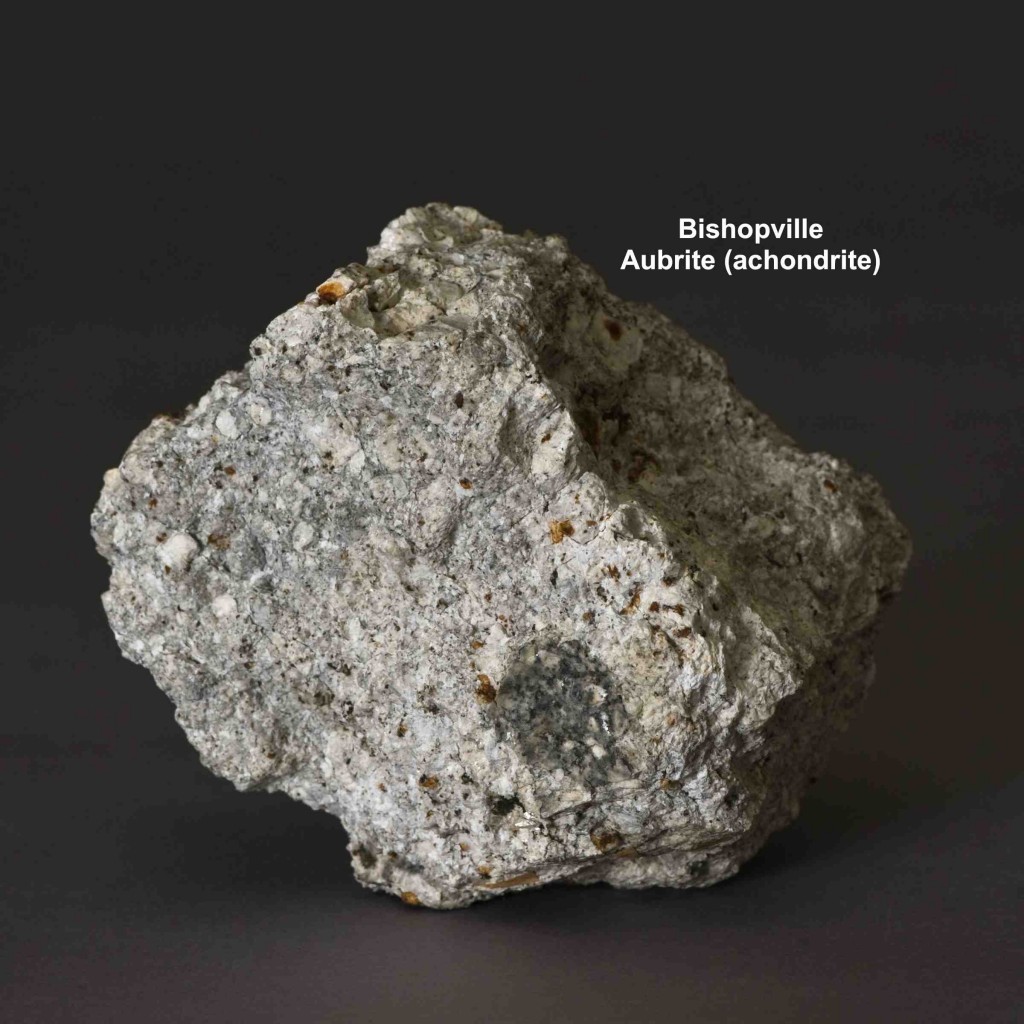 Image copyright ASU/CMS.