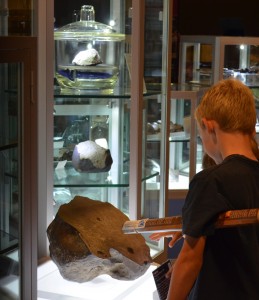 Meteorite Gallery
Touch a rock from outer space and learn what meteorites tell us about our Solar System!
The Meteorite Gallery features a hands-on display of rare and unusual meteorites from around the world, and around the Solar System.
---
Bring the science of meteorites into your classroom or home!
We offer exciting resources that enhance STEM (science, technology, engineering and math) concepts and provide fun for the whole family.
---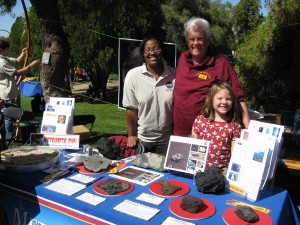 Public Outreach Events
Meet real meteorite scientists at local events!
We participate in public outreach events year round.
---
To leave a message for our Outreach & Education Coordinator, call 480-965-6511 and select option 2, or email us.