Dwaleni
is an ordinary (
H4-6
) chondrite that fell the morning of October 12, 1970, near Nhlangano, Swaziland.
According to the Meteoritical Bulletin (
MB 50
):
Explosions, variously described as eight distinct explosions, a series of crackling explosions, three explosions and a series of staccato reports, accompanied disintegration of the meteorite over southwest Swaziland. The descent of fragments was marked by a high pitched whine. All three fragments recovered are hard aerolite, similar in appearance and distinctly magnetic. They are irregular in shape but smooth surfaced with characteristic rounded indentations. Overall black-brown crusting with an irregular pattern of cracks is common to all three. The two smaller fragments were fractured and broken on impact and display disseminated sulfide. Specimen A was found buried in moist soil with its lowermost surface at a depth of 18 cm below groundlevel. Specimen B was buried to a similar depth in moist soil in a ploughed field. Specimen C was buried at an estimated depth of 15 cm in moist, pebbly soil on a boulder strewn hillside. It is estimated that 20% of Specimen C was splintered off on impact and was scattered as variously sized chips, only a few of which were recovered. All three specimens had been dug out before the sites were visited. It would appear that the directions of descent were vertical or near vertical.
To date, Dwaleni is the only meteorite to be classified from Swaziland, and over 3 kg (6.6 lb) have been recovered.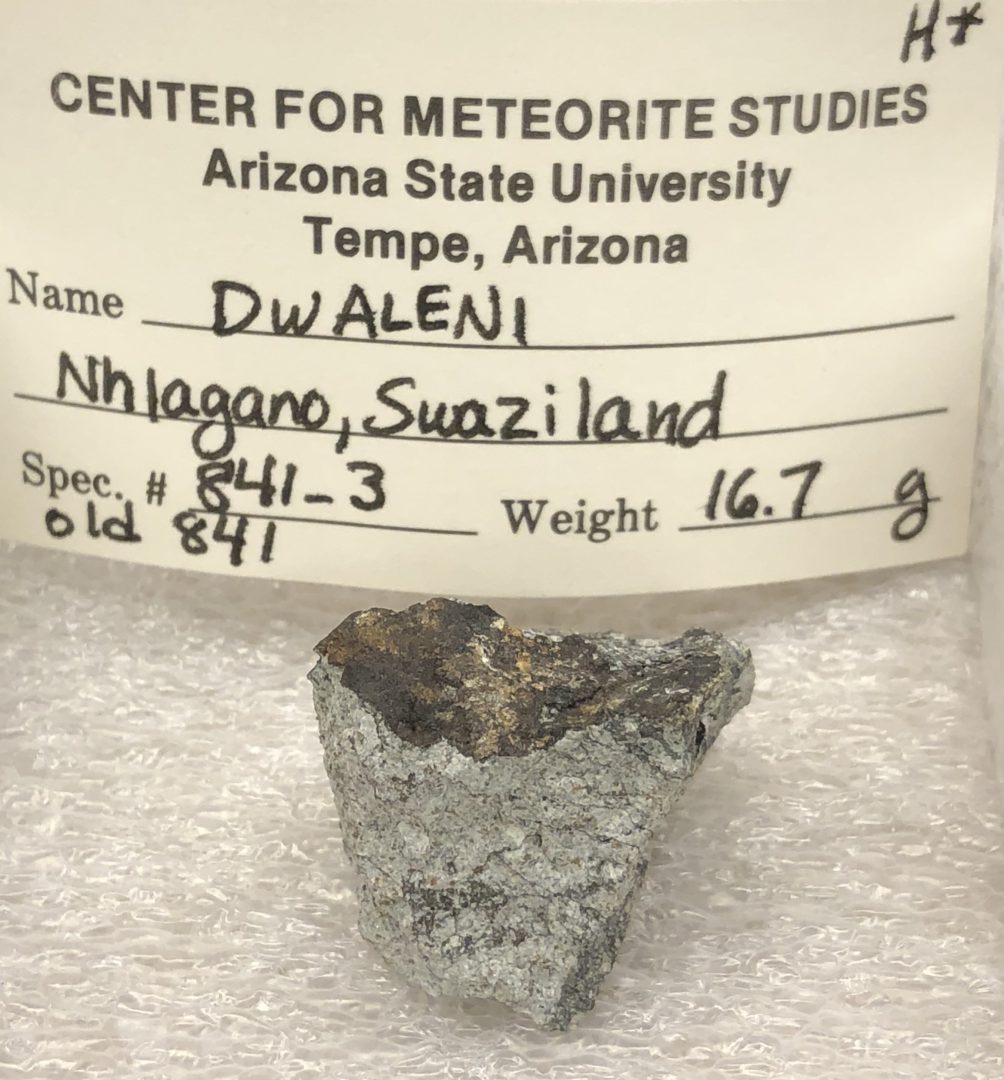 This piece of Dwaleni measures 2.5 cm at its widest point. Photo: CMS/ASU.