Fairfield
is an iron (
IAB-MG
) meteorite found in Butler County, Ohio, in 1974.
According to the Meteoritical Bulletin (
MB83
):
An iron mass of 1600 g was found by Mr. Roy Ballinger among material dredged by the American Materials Company from 120 feet depth in a gravel pit in Pleistocene glacial deposits.
Fairfield is one of 12 meteorites recovered in the state of Ohio.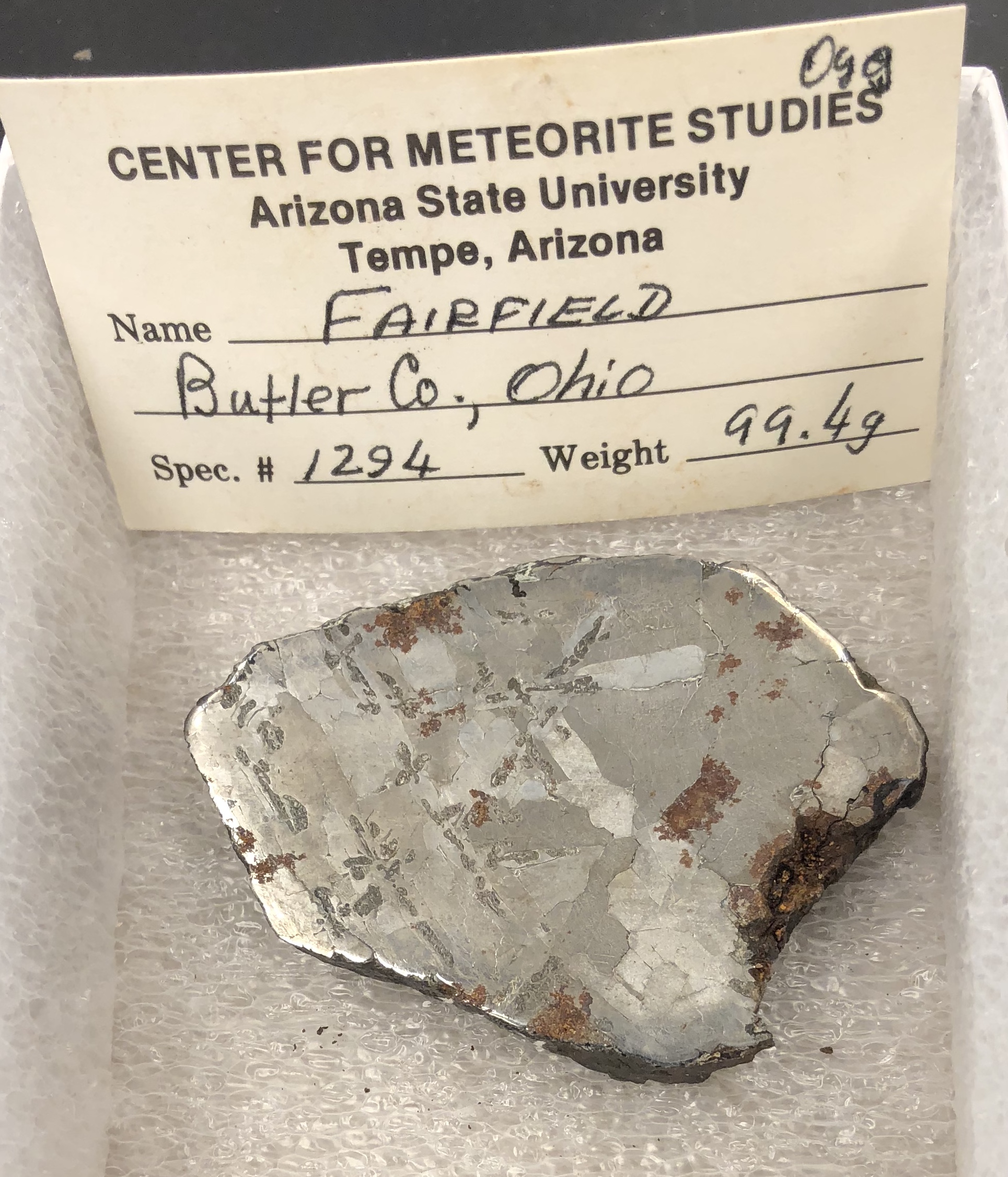 This piece of the Fairfield meteorite measures approximately 44 mm (1-3/4") at its widest point. Photo © ASU/CMS.