Karoonda
is a carbonaceous (
CK4
) chondrite that fell in Australia the night of November 25, 1930.
At 10:53 P.M. on November 25, 1930, an extremely brilliant meteor was seen by many observiers in South Australia. A meteorite fell near Karoonda, a small settlement some 75 miles due east of Adelaide. It was found two weeks later in a sandy, fallowed wheat field by a search party from the University of Adelaide and Adelaide Observatory. The meteorite evidently consisted of a single stone which shattered on impact with the ground; some 92 pounds of fragments were collected, the largest weighing 7 pounds.
distinguished by abundant fine-grained matrix (~75 vol%), millimeter-sized chondrules that lack igneous rims, relatively few refractory inclusions, and a high degree of oxidation; most CK chondrites have been metamorphosed to type 4 or higher.
This piece of the Karoonda meteorite measures approximately 1.5" at its widest point. Photo: ASU/CMS/Schrader.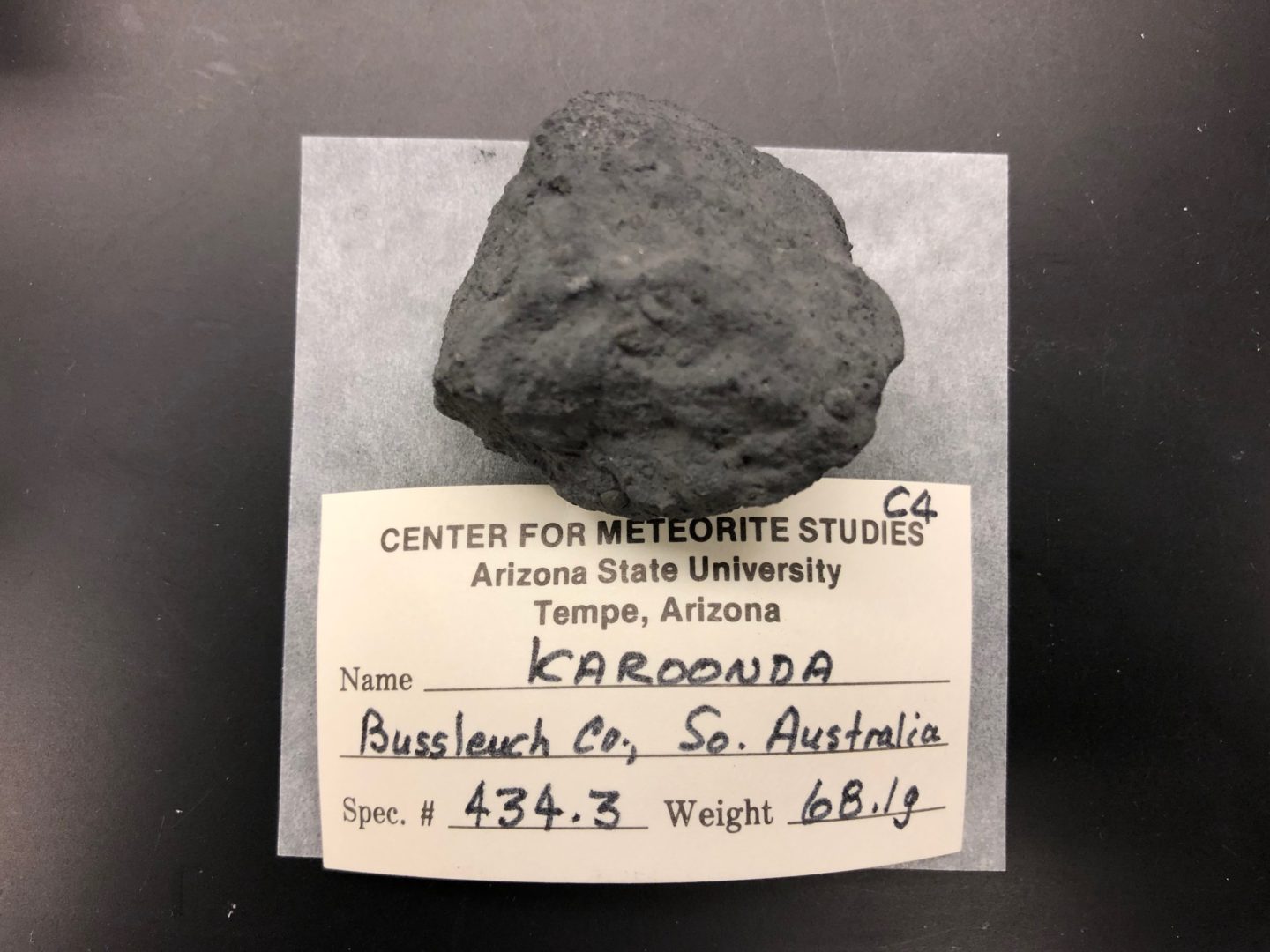 Further reading: