Kayakent
is an iron (
IIIAB
) meteorite that fell in April of 1961, near the village of
Kayakent
, Turkey.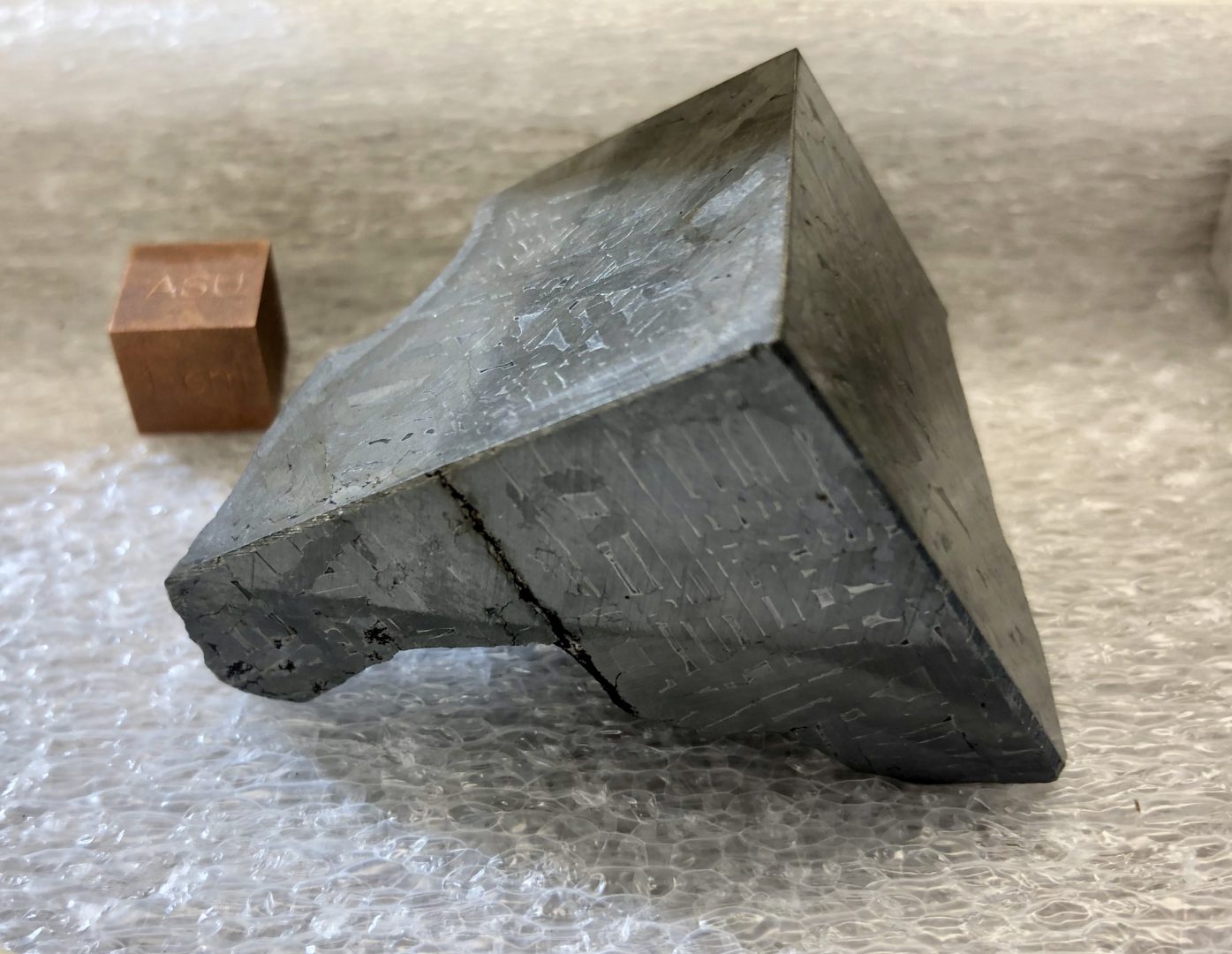 Photo © ASU/CMS: The cross-hatched structure in the metal (called Widmanstätten pattern) in this sample indicates extremely slow cooling, on the order of 10o Celsius per million years.
The meteorite was brought to the Department of Astronomy of Ege University in Izmir, and described by Professor A. Kizilirmak, Dr. V. Buchvald, and Center for Meteorite Studies Founding Director Carleton Moore.
"According to Professor Kizilirmak the mass was discovered in August 1961, but was associated by the villagers with a burst in the air at an uncertain date of April 1961. No crops reportedly grew within a circle 2 m in diameter around the small impact hole, 30 cm deep."
85 kg (~187 lb) of the Kayakent meteorite were recovered.