January's Meteorite of the Month is Leighton, an ordinary (H5) chondrite that fell in Alabama in 1907.
According to the Field Museum's Oliver Cummings Farrington (1910):
This meteorite fell at 8 P. M., Sunday, January 12, 1907, eight miles south of Leighton, Colbert County, Alabama. The exact place of fall was near the old Bethel church in township 5, range 10, est of the Huntsville meridian. So far as is known to the writer only a single stone of the fall is preserved. To Dr. A. Graves of Leighton and Professor E. A. Smith of the University of Alabama the [Field] Museum is indebted for such information as it possesses regarding the fall.

According to Dr. Graves the meteor which produced the meteorite passed over the region with a mighty roar which ended in a report something like pistol-firing in rapid succession and from which "particles flew like sparks from a coal of fire." A stone from this meteor struck in the yard of the residence of Mrs. M. D. Allen. Mrs. Allen and her daughter Mattie were standing on their front porch and saw the striking of a stone in the yard. On going to the place they found the stone which is now preserved, sunken to the depth of about 12 inches. This stone weighed one pound and fifteen ounces (877 grams). About one ounce was chipped off from one corner by the parties who found the stone, in order to examine its interior.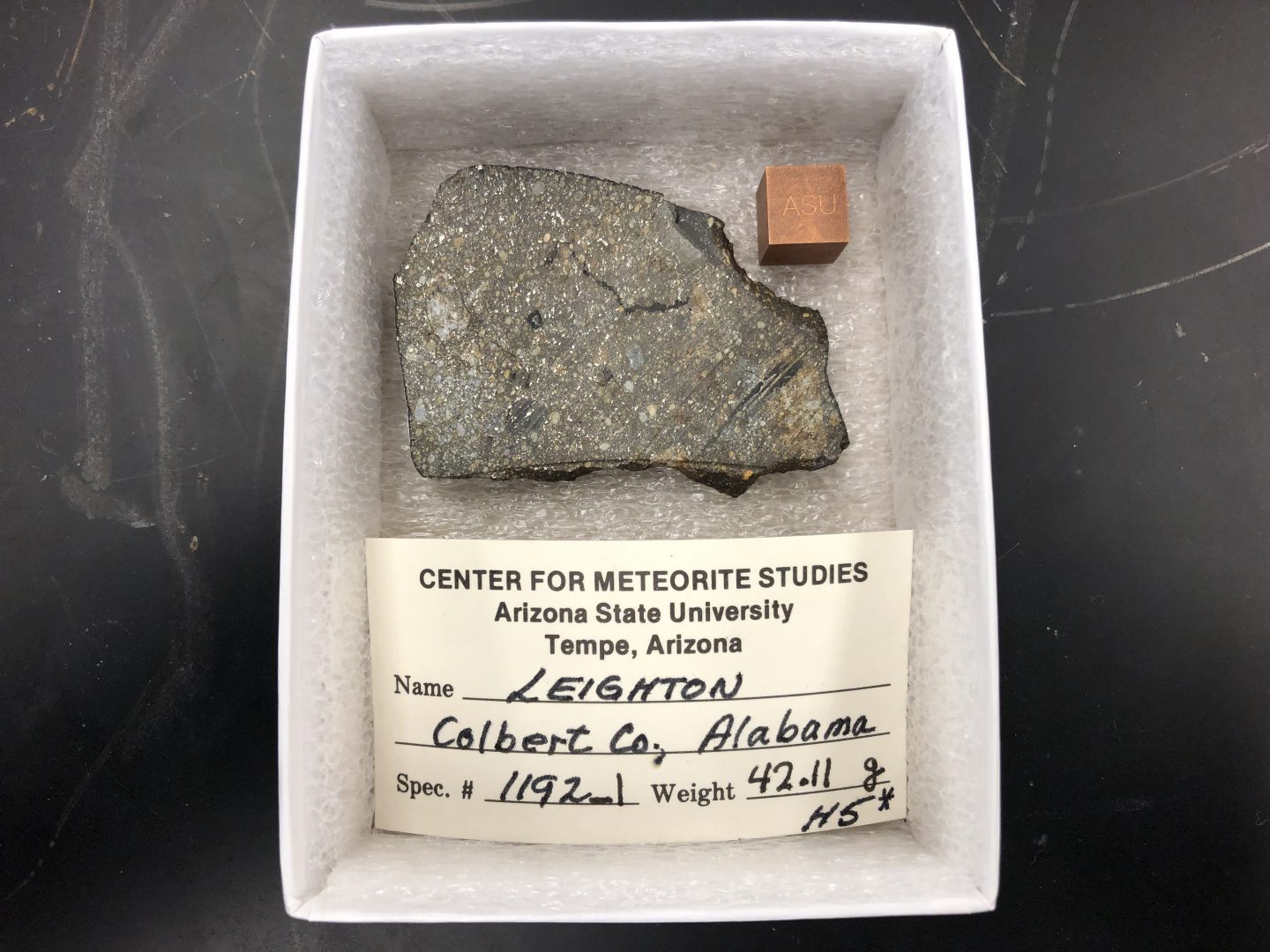 Farrington, O. C. (1910) Meteorite Studies III. FIeld Museum of Natural History – Geology 111(8): 165-169.