Plantersville is an ordinary (H6) chondrite that fell in Texas the afternoon of September 4, 1930.
In his 1937 American Mineralogist research article, Professor John Lonsdale described the circumstances of the meteorite fall, as recounted to him by witnesses:
This locality is forested and only the fact that six men … were cutting timber within a few hundred yards of the point of fall permitted the finding and recovery of the meteorite.
…
Their first impression of an unusual occurrence was that of hearing a distant explosive rumbling at a high angle in the sky. They estimated that this lasted about two minutes. The rumbling noise was succeeded by a noise like an airplane which lasted several minutes and which seemed to come from the southwest and pass the observers before stopping. As this noise stopped, some of the men heard a noise like that of a "chunk falling from a tree." At this time the observers thought an airplane had fallen nearby and they moved in the direction from which they heard the last sound.
The witnesses observed freshly broken branches, and discovered the meteorite partially embedded in "compact hard, dry, clay soil" within a few minutes of its fall.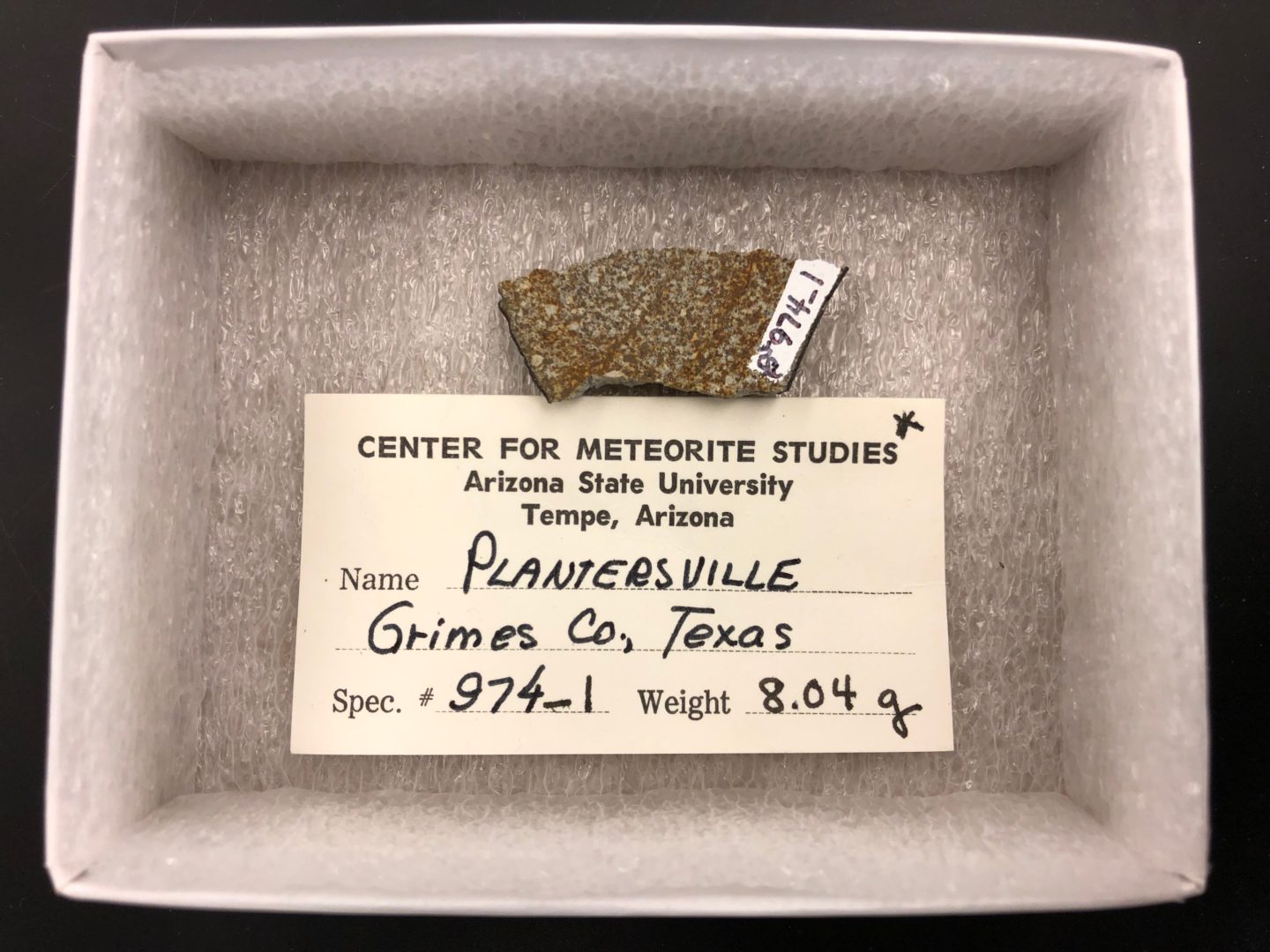 The uncut Plantersville meteorite weighed in at 2.09 kg, which is just over 4.5 lb.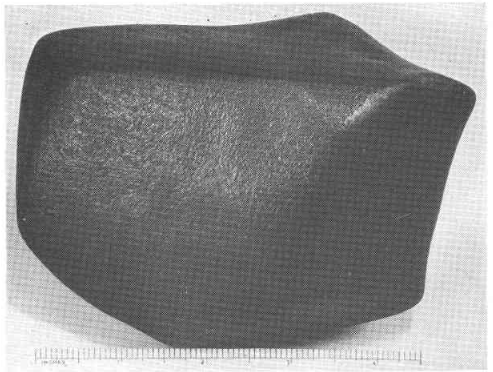 Lonsdale, J.T. (1937) The Plantersville Meteorite, Grimes County, Texas. American Mineralogist 22(8): 877-888.