Sterlitamak is a IIIAB iron meteorite that fell late on the night of May 17, 1990, in Russia.
Many witnesses in South Bashkiria saw a very bright fireball (up to -5 magnitude) moving from south to north at a ~45 degree angle to the horizon. Witnesses located ~2 km from the crater observed the fireball glowing right up to the time of impact, after which several explosions were heard. The crater was found on May 19.
To date, 325 kg of material have been recovered from the crater, the largest piece from a depth of 12 m (39.4 ft).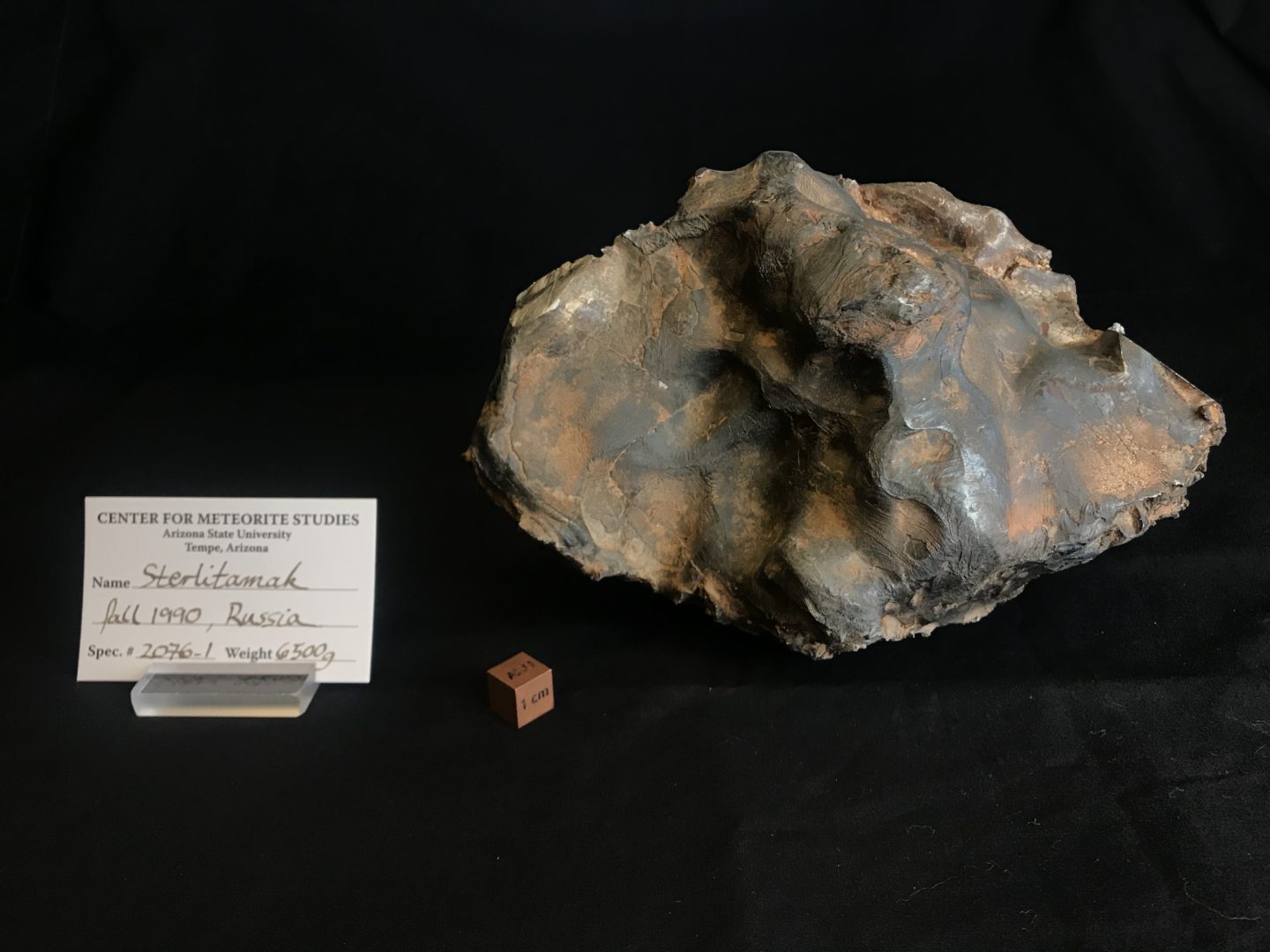 Photo: Sterlitamak meteorite, photographed by L. Garvie, © ASU/CMS.
Read the Meteoritical Bulletin entry for Sterlitamak, here!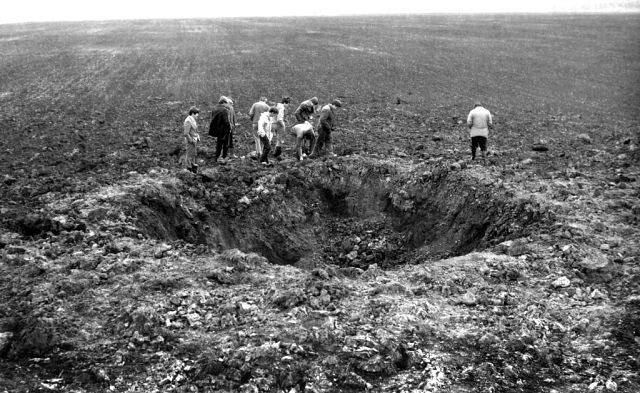 Photo: Archival image of Sterlitamak meteorite crater, ca 1990.