Zhob is an ordinary (H3-4) chondrite, that fell the evening of January 9, 2020, near Baluchistan, Pakistan. Zhob was recently classified by ASU Center for Meteorite Studies Curator Laurence Garvie.
According to the Meteoritical Bulletin (
MB 109
):
A bright fireball followed by sonic booms was seen and heard around the northern part of the Baluchistan province of Pakistan, approximately 6:30 pm local time on 9 January 2020. Shortly thereafter, a stone fell through a house in a local village of the Mando Khel tribal area ~12 km NE of Zhob, Zhob District, Baluchistan province, Pakistan. The largest stone was found shortly after the fall by goat herders. Two more stones were subsequently found in this area.

To date, four fusion-crusted stones have been found: 6.309, ~5.5, 4.924, and 2.231 kg. The stones are blocky to rounded, with broad shallow regmaglypts, and covered with black matte fusion crust. The 6.309 kg stone is broken, exposing ~15 × 9 cm of the interior, which displays a breccia of rounded to sub-rounded, light-colored clasts in a light-gray matrix. The clasts range from 1 cm to 5 × 4 cm. The stone is easy to break and weakly consolidated. The measured density of a 24 g fragment that contains both the lithologies is 3.18 g/cm3.

The exposed surface of the 6.309 kg stone has an earthy luster, with scattered small (<1 mm) chondrules and rare troilite fragments to 4 mm. No shock veins are visible.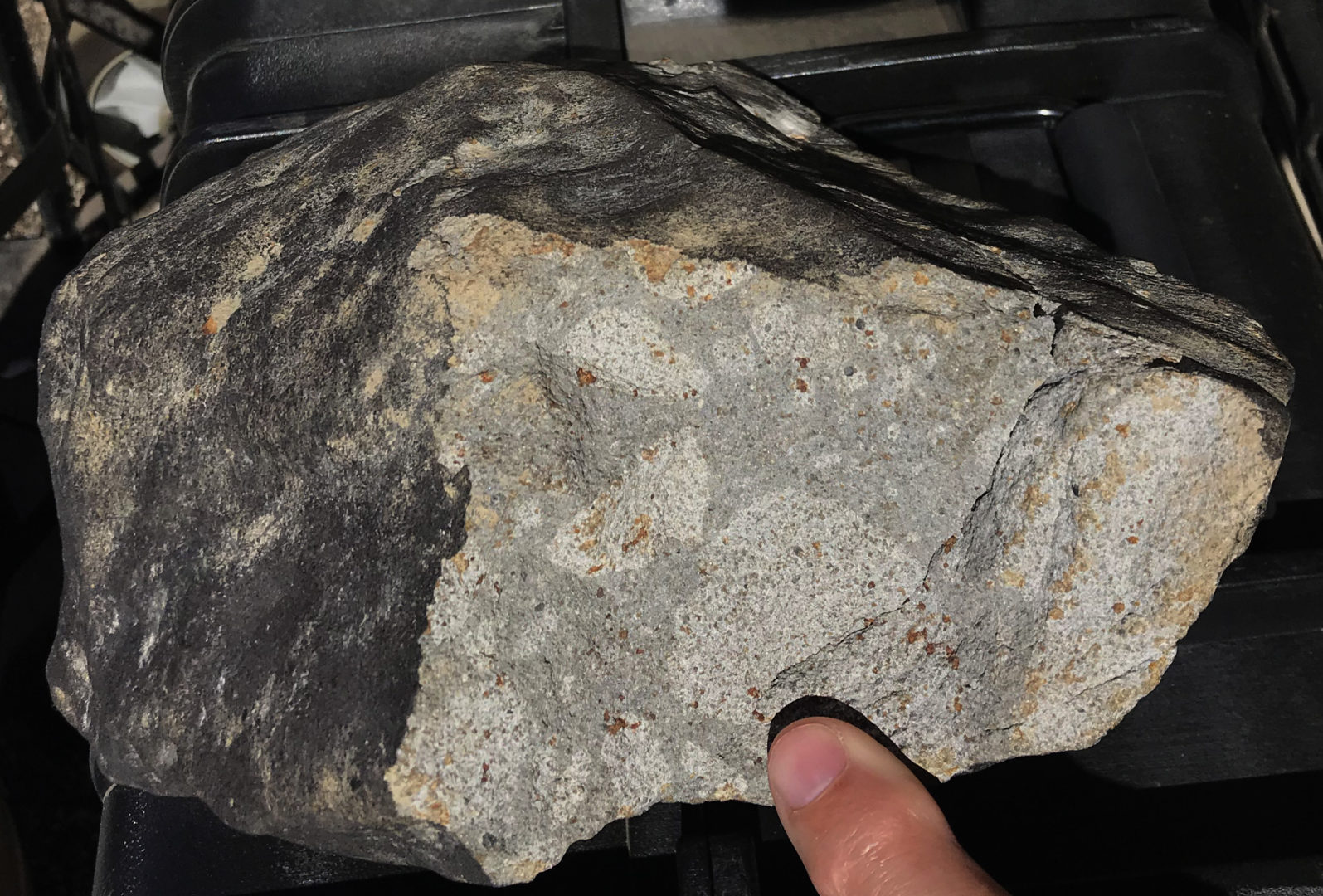 Photo by Laurence Garvie and ©CMS/ASU.