Karen Rieck received her M.S. from Arizona State University in 2008. As a Master's student, she measured lithium isotopes in basaltic meteorites. Supervised by Dr. Richard Hervig, the goal of this research was to better understand the thermal histories of eucrites by measuring chemical heterogeneity within the minerals comprising these basaltic meteorites.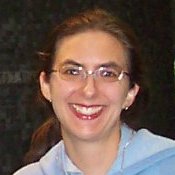 During her Ph.D. in the School of Earth & Space Exploration, Karen conducted scientific research on Solar System materials under the advisement of her committee members (Richard Hervig, Thomas Sharp, Meenakshi Wadhwa, Peter Williams, Patrick Young, and Amy Jurewicz).
Her primary project centered on quantifying the abundances of sodium and potassium in the solar wind. To do this, she used secondary ion mass spectrometry (SIMS) to measure samples of solar wind returned by NASA's Genesis spacecraft. This information will help to constrain the baseline composition of the protoplanetary disk from which our Solar System formed. Solar wind samples are a good surrogate for the solar nebula because (1) a preponderance of scientific evidence suggests that the outer layer of the Sun preserves the composition of the early solar nebula, and (2) spacecraft measurements suggest that, for most rock-forming elements, the process of solar wind ejection from the Sun does not appear to cause significant fractionation of elements.
As a secondary project, Karen investigated microtextural changes associated with olivine phase transformation as a function of water content, using optical microscopy, Raman, and scanning electron microscopy, in order to clarify and constrain phase transformation processes in Earth's mantle.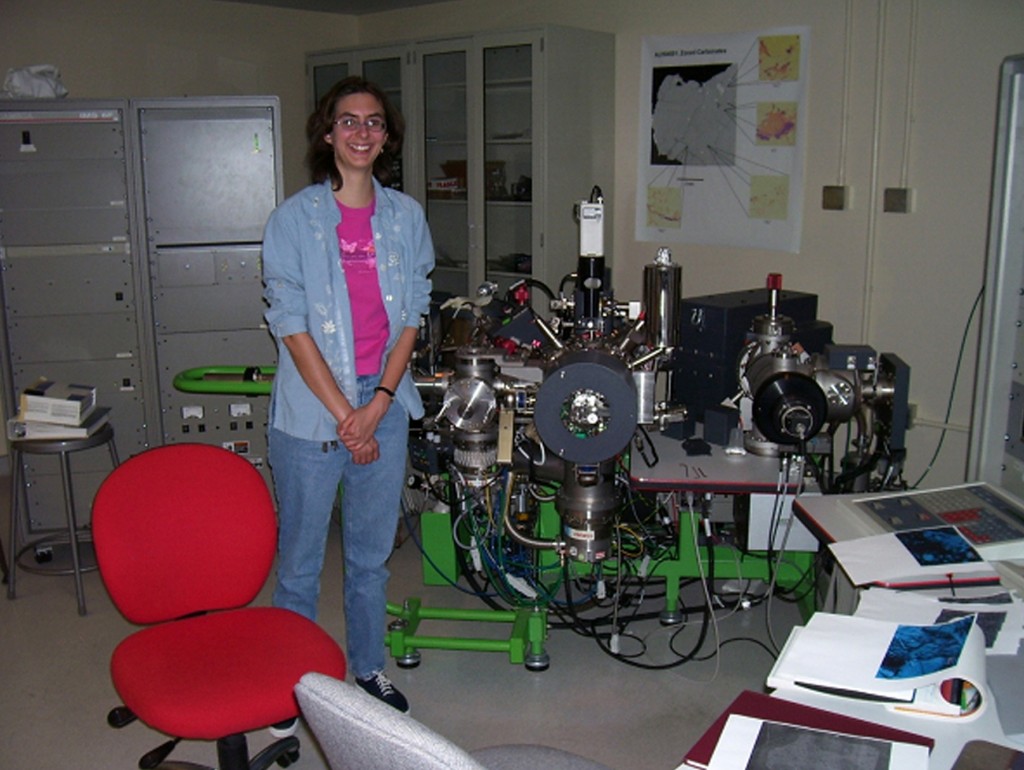 She also utilized optical microscopy and image processing software to investigate ilmenite abundance & crystal size distribution in Apollo 17 Lunar Samples. The information gleaned from this research will enable better interpretation of remote sensing data from orbiting spacecraft.
Karen is the recipient of three NASA Earth and Space Science Fellowships, awarded to outstanding students pursuing graduate degrees in basic and applied research in Earth and space sciences.
Taking an active interest in geology education and outreach, Karen has served as Secretary, Vice-President, and Outreach Coordinator for the ASU Geology Club. She has also participated in numerous outreach events with the Center for Meteorite Studies, including the annual Earth & Space Exploration Day, and ASU's Night of the Open Door.
Having successfully defended her doctoral dissertation in October, 2015, Karen has undertaken a post-doctoral scholarship at Los Alamos National Laboratory, where she will continue analyzing Genesis solar wind samples.