Earth & Space Exploration Day is Saturday, October 25, 2014!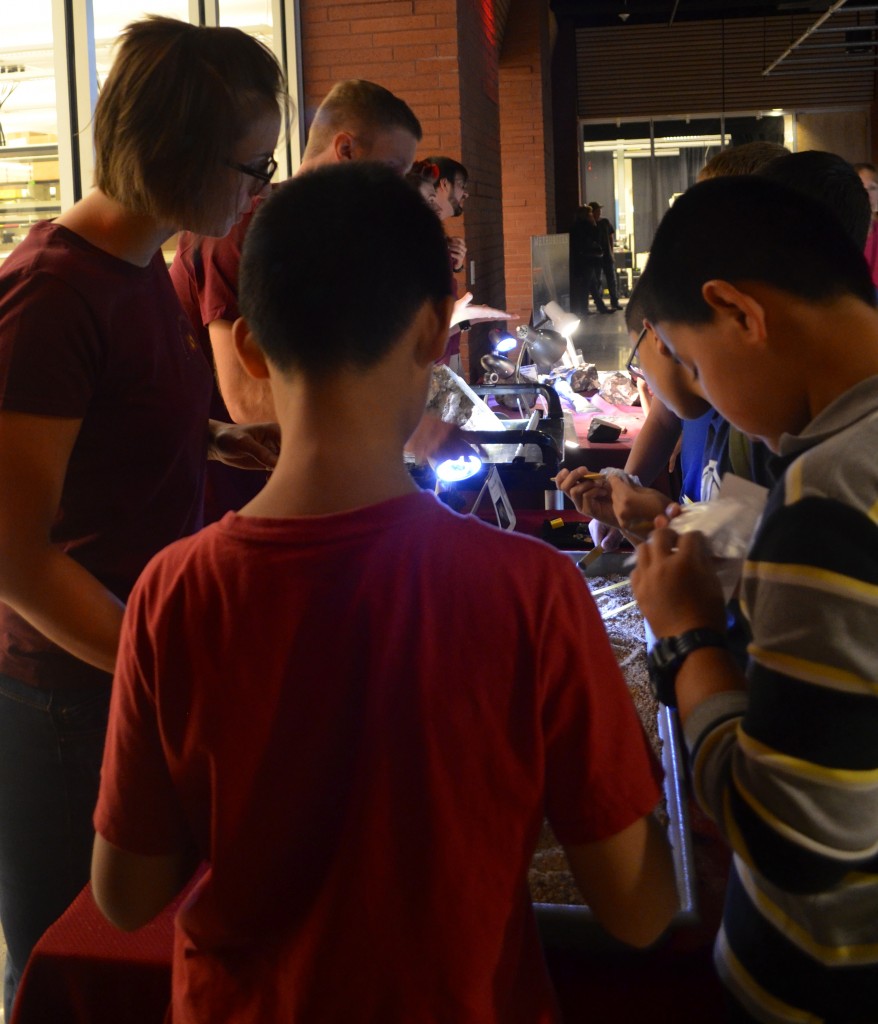 ★

Enjoy interactive displays in the Meteorite Gallery and hold a rock from space!
★

Take in a 3-D astronomy show in the Marston Exploration Theater!
★

See a replica of the Curiosity Mars rover!
★

Explore Tempe Butte on a guided field trip!
★

Bring rock samples for Dr. Rock to examine, and so much more!
Meteorite Identification:
– Find out if you have a meteorite!
– One day only: Oct 25, 2014
For details, including hours and registration information, click
here
!