Thanks for all your fantastic questions – follow us on Twitter or sign up for our monthly updates for info on upcoming events.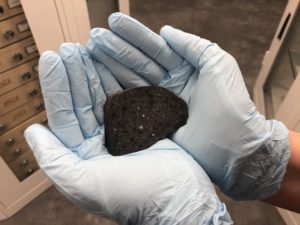 #Askacurator is open to everyone: Museums, galleries, National Trust, Theatres, and more. You can ask anything that you're curious about or want more information on.
What's it like to be a curator?
How do you decide what to display?
What's the strangest object in your collection?
More information is available here.
Not on Twitter? Email your questions here!
Email (meteorites@asu.edu) or tweet (@ASUMeteorites) the Center with your questions on September 15th!
*Please note that we will not be identifying potential meteorites as part of this online event.