Earth and Space Exploration Day is Saturday, Nov 4 from 10AM to 2PM:
Visit the Meteorite Gallery and hold a rock from space!
Discover interactive exhibits in the Gallery of Scientific Exploration!
Take in a 3-D astronomy show in the Marston Exploration Theater!
See a replica of the Curiosity Mars Rover!
So much more!
Click here for more info on upcoming SESE events.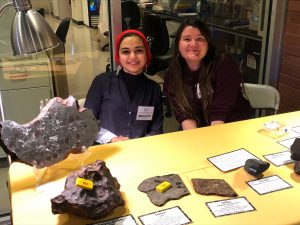 Earth and Space Exploration day is a free annual fall event hosted by the School of Earth and Space Exploration on Arizona State University's Tempe campus inside/outside Interdisciplinary Science and Technology Building IV (ISTB4). The SESE community offers special science-related activities from 10 a.m. to 2 p.m. for students aged five and up, families, educators and anyone interested in exploring Earth and space.
More than 40 exhibitors will participate in the annual Earth and Space Exploration Day. One of the biggest attractions is ISTB4 with its Gallery of Scientific Exploration offering a variety of interactive exhibits and the Marston Exploration Theater, which will be running 3D astronomy shows.
Each year, the SESE community brings to life its research through innovative hands-on activities as part of this special Earth and Space Exploration Day. SESE's research portfolio includes projects on every continent of the world, and extends to the Moon, Mars, Mercury and beyond. We are taking photos of the lunar surface with special cameras, sampling the Red Planet using robotic rovers, studying earthquakes big and small, investigating mud volcanoes in Indonesia and much, much more!
Check out images from previous Earth and Space Exploration Day events.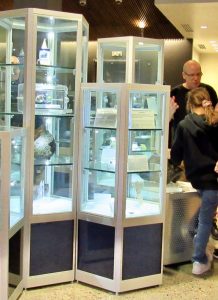 FOR ONE DAY ONLY, BCMS staff will be on hand to inspect potential meteorite specimens in person.  Meteorite enthusiasts can take advantage of this unique opportunity to learn if their unusual sample is indeed a meteorite! Only one sample will be identified per person.  Buseck Center for Meteorite Studies staff will only be available for this special walk-in service during the Earth and Space Exploration Day event.