This April, Center post-doctoral scholar Julia Cartwright traveled to Canberra to analyze an ungrouped achondrite meteorite with Dr. Yuri Amelin, a Senior Fellow at The Australian National University.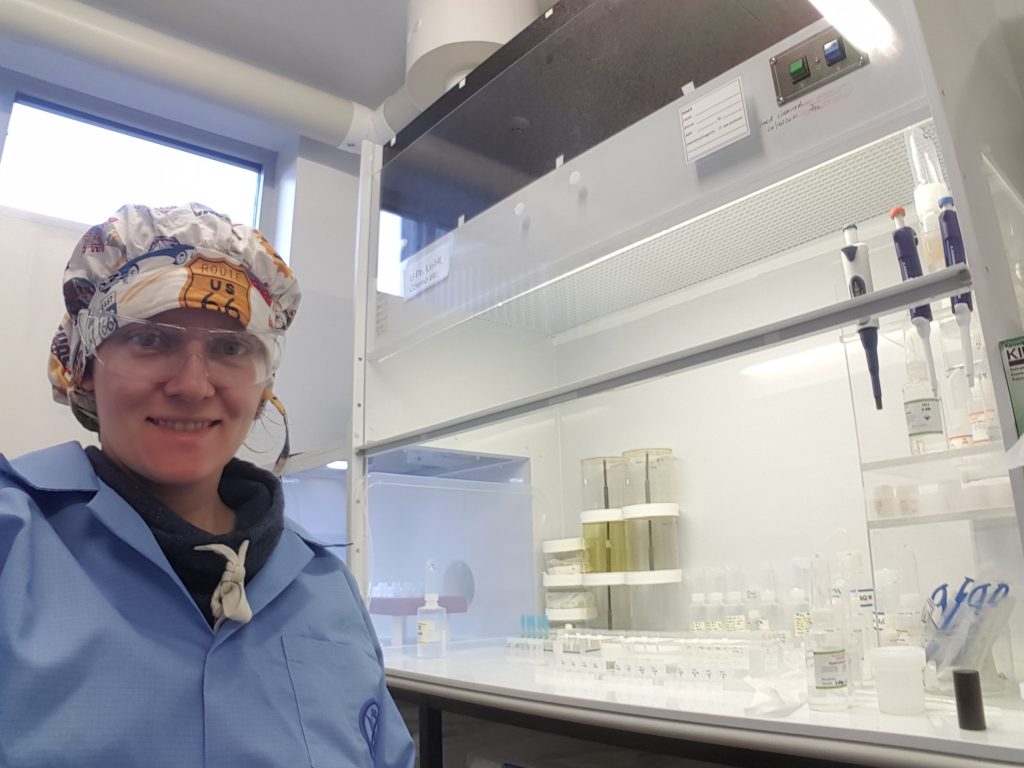 Julia in the ANU clean lab with chemistry in the background, including columns set up in the laminar flow hood. Photo: Julia Cartwright.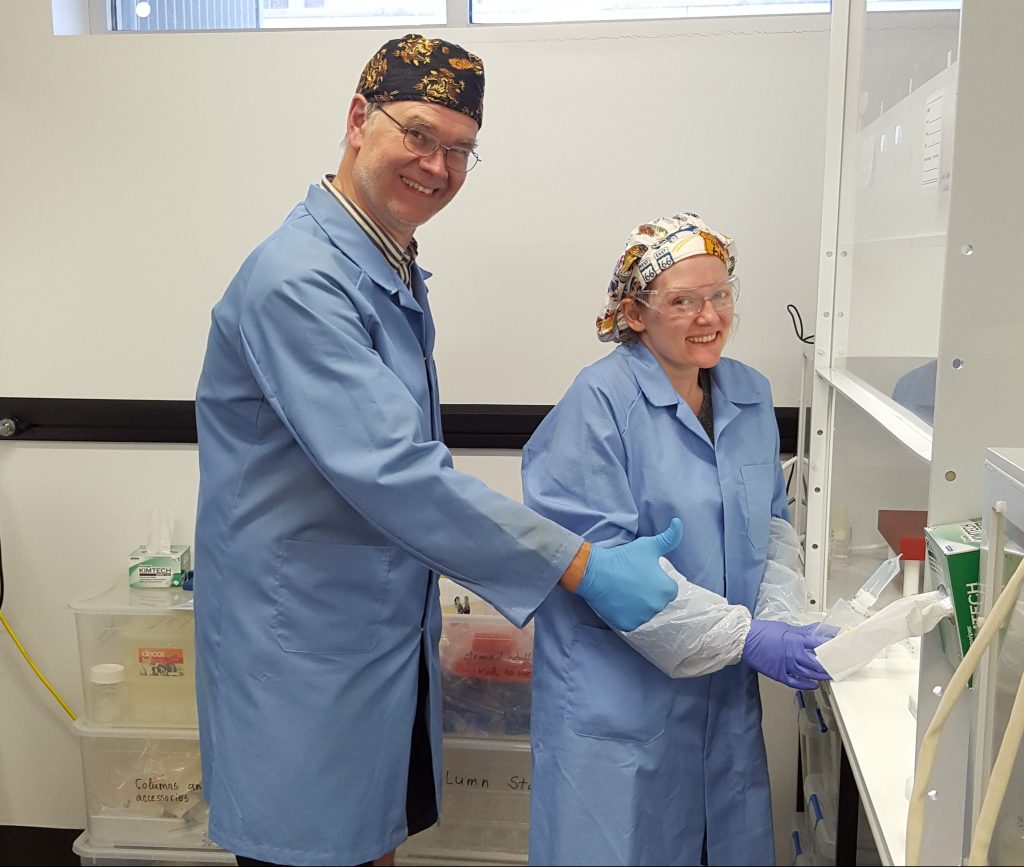 Julia and Dr. Yuri Amelin perform the last chemistry steps in the lab before running samples on the Thermal Ionization Mass Spectrometer (TIMS). Photo: Julia Cartwright.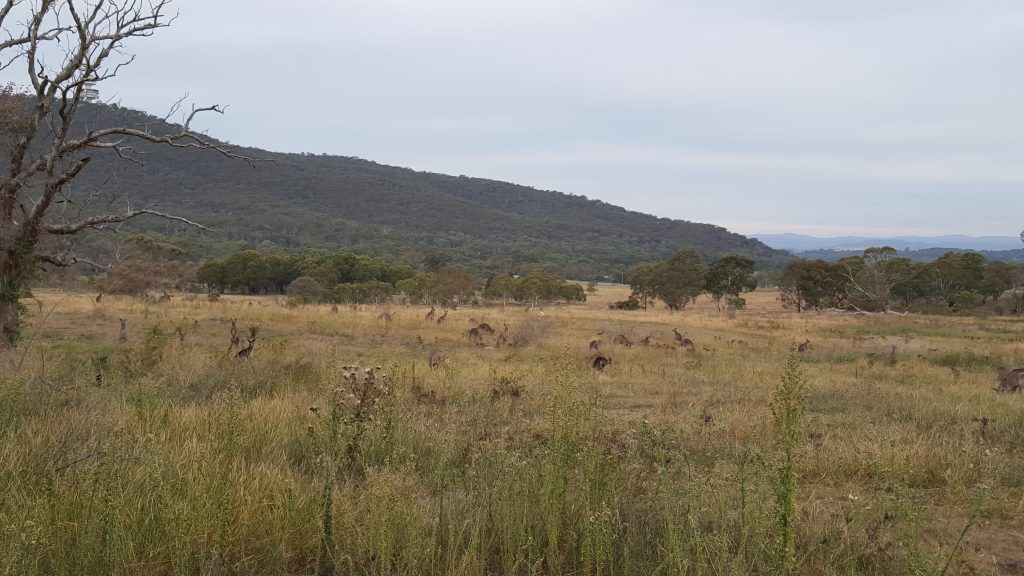 Eastern Grey Kangaroos live in the wild around Canberra. They come down from the moutains at dawn and dusk to graze in the pastures. Photo: Julia Cartwright.