Delve into current research at the Center with this periodic news feature, and catch a glimpse of what our students and scientists are working on right now!
The Center recently installed a new Aridus II Desolvating Nebulizer System; this highly specialized sample introduction equipment is used to increase analyte element sensitivity during isotopic analysis of meteorites on the Thermo Neptune multicollector plasma mass spectrometer, and is already yielding excellent results.
Read more about mass spectrometry in the Center here!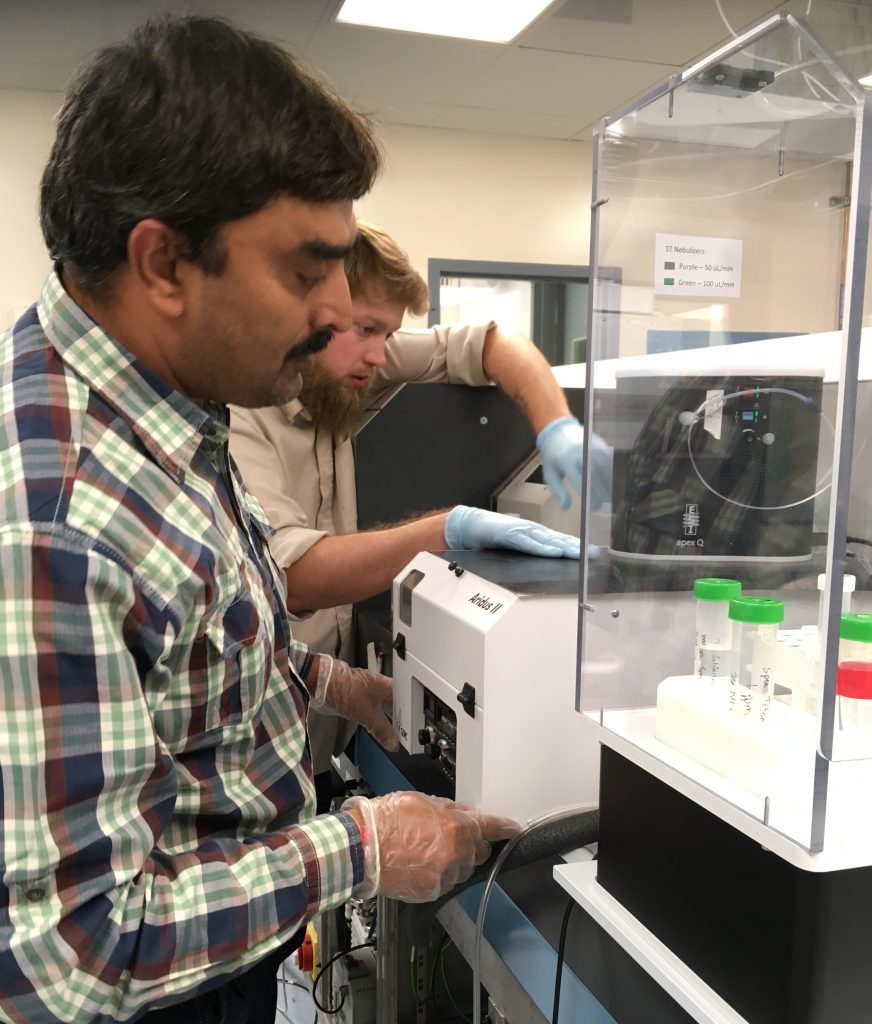 Center Associate Research Scientist Vinai Rai and Ph.D. Candidate Daniel Dunlap carefully position the new equipment on the decking of the Neptune MC-PMS. Photo ⓒ ASU/CMS/Hines.