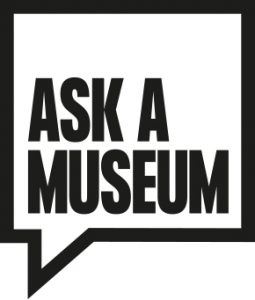 We had a great time answering your questions during the annual Ask A Museum event on social media – check out some of our favorites, below.
Start prepping your questions for next year, and follow us on Twitter (@ASUMeteorites) for more online events!
Click on the tweets below to see the full question and answer on Twitter.
Can you find #iron, #gold, or #diamonds in #meteorites, like in #Minecraft? You absolutely can! In fact, the 3 meteorite types are stony, iron, and stony-iron. #AskAMuseum @AskAMuseum @SESEASU @ASUTheCollege #awesomequestion #spacerocks https://t.co/9Oz1oHY71D pic.twitter.com/Ge7SqCPZkJ

— ASU Meteorites (@ASUMeteorites) September 14, 2022
CR chondrites are the best type of meteorite. Obviously your autocorrect isn't working properly ;)
But, winonaites are also great – they are a primitive achondrite group from the same asteroid as the IAB iron meteorites! The type sample, Winona, is from #Arizona! https://t.co/r5gL87OHMI pic.twitter.com/IQwNnwzOqU

— ASU Meteorites (@ASUMeteorites) September 14, 2022
All materials were vetted for outgassing and we have high floor load capacity. Metal cabinet shelves hold 500lb at full extension. An alumna memorably suggested the architects imagine they were designing housing for rare and precious cannon balls. #askamuseum #MeteoritesAreHeavy pic.twitter.com/590NspA3Am

— ASU Meteorites (@ASUMeteorites) September 14, 2022
Great question! Meteorites are named for the location in which they're found, so to have one named for you, you'll first need to literally get on the map.💫#AskAMuseum @SESEASU #meteorite https://t.co/JZP6FDD5zh

— ASU Meteorites (@ASUMeteorites) September 14, 2022