After a two-year hiatus, Camp SESE made a triumphant 2022 return September 9-11.
Historically this annual 3-day weekend retreat from the Tempe campus to the cooler climes of Tonto National Forrest has allowed first-year students in the School of Earth and Space Exploration (SESE) to get to know their fellow class members, and be welcomed to the SESE community by faculty, staff and student mentors. Informal activities led by faculty and staff introduce SESE-related topics such as Arizona geology, Astrobiology and the observation of the night sky.
This year the class of 2026 also got the chance to get up close and personal with some of the Buseck Center for Meteorite Studies (BCMS) meteorite collection.  BCMS Director Rhonda Stroud and SESE Professor Larry Nittler packed up the BCMS touch specimen collection, a.k.a the "meteorite petting zoo" to take to camp for hands on lessons about the planetary materials.
Students identified magnetic meteorites, touched a piece of the rock that made Meteor Crater, learned about the first condensed solids in the Solar System and the even older preserved stardust grains older than the Sun, and held a piece of the Moon and Mars in each hand.  By popular vote, Allende was the class favorite meteorite because of the high organic content and visible calcium, aluminum-rich inclusions.  Good choice, SESE Class of 2026!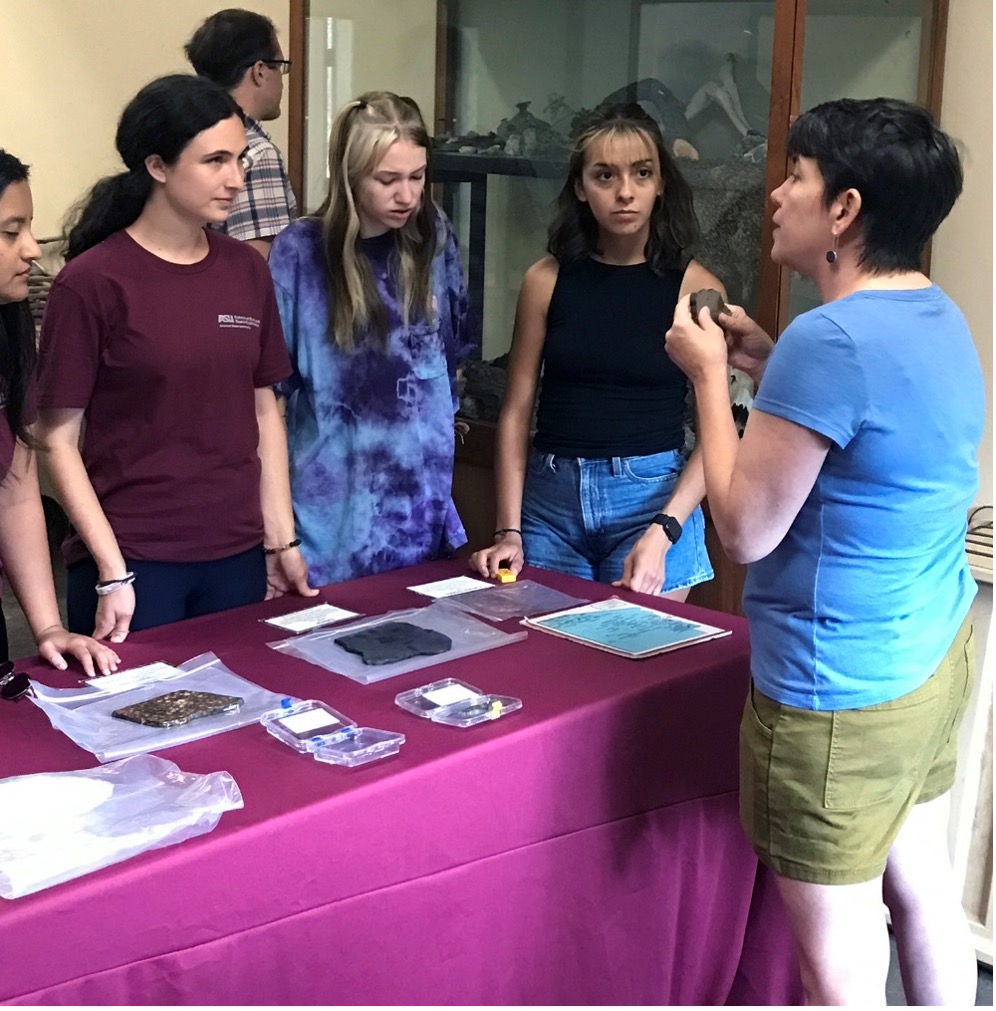 Rhonda Stroud
Director, Buseck Center for Meteorite Studies