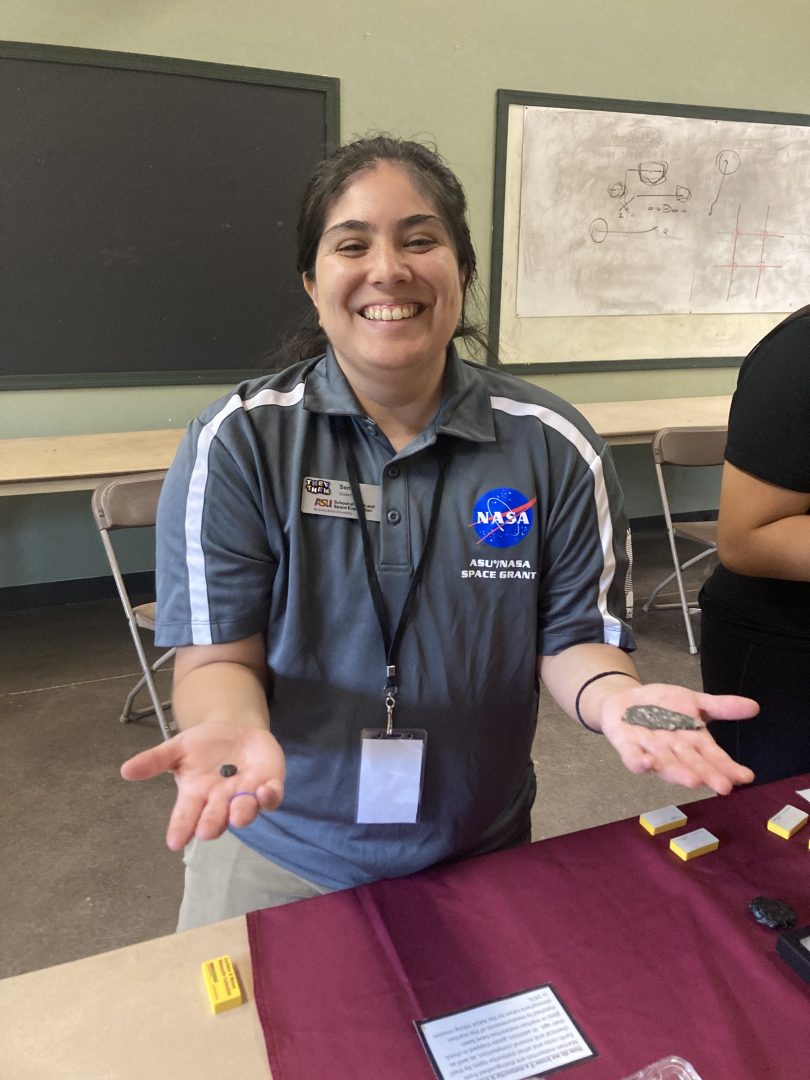 Camp SESE provides incoming School of Earth and Space Exploration first-year students an introduction to ASU and the School of Earth and Space Exploration family – including the Buseck Center for Meteorite Studies!
This year, Center members Sam Campbell (Space Grant Intern), Imène Kerraouch (Postdoctoral Research Scholar) and Eric Orson (Undergraduate Student) had incoming SESE students join them for hands-on meteorite experiences and discussions, showcasing BCMS' collection of travelling touchable meteorites (aka the meteorite petting zoo).
Students participate in this 3-day, 2-night excursion to ASU's unique facility at Tonto Creek Camp, Friday-Sunday lunch the weekend after Labor Day. At 5600' in the Ponderosa Pines near Payson, AZ (1.5 hours from ASU's Tempe campus) Tonto Creek Camp offers a welcome escape from the summer heat in a beautiful wilderness area.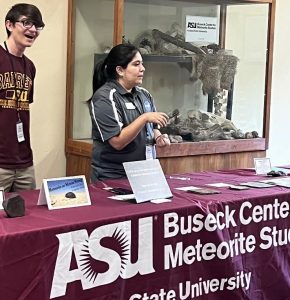 Camp SESE is intended to be a fun, informative activity and an opportunity for new students to get to know SESE and each other. Faculty, staff and upperclassmen act as a resource for students during the camp. Learn more about Camp SESE here!
All photos © ASU/SESE and posted courtesy of Sam Campbell and Imène Kerraouch.