Members of the Center for Meteorite Studies take space rocks to the 31st ASU Day at the Capitol!
At this annual event highlighting ASU's impact on the local community and economy, the university hosts elected officials, and showcases exhibits on the Senate Lawn at the Arizona State Capitol representing the best of Arizona State University.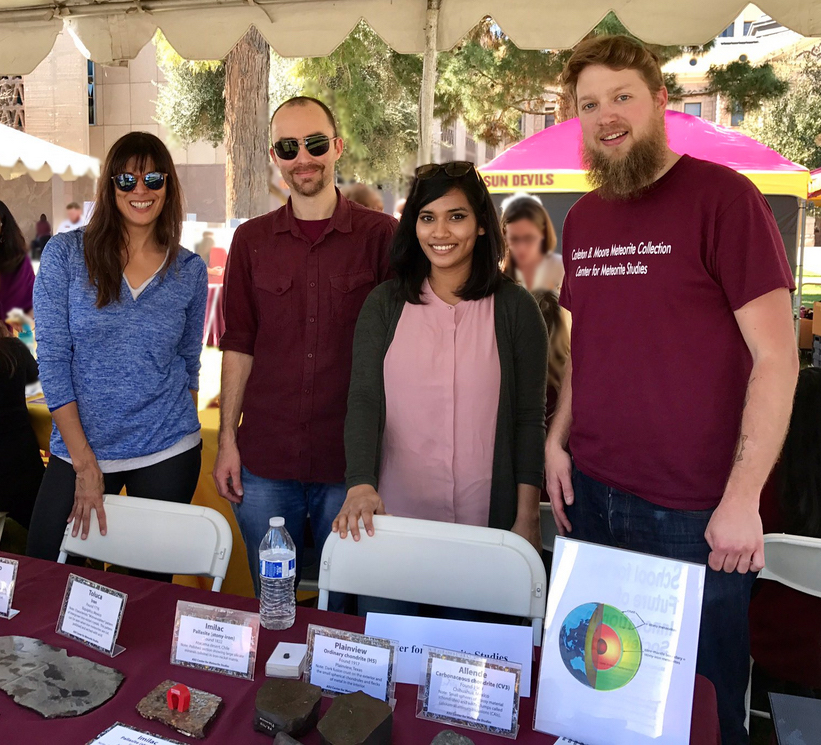 Photos ⓒ ASU/CMS. Left to right: Center for Meteorite Studies Director Meenakshi Wadhwa, Assistant Director Devin Schrader, Ph.D. student Soumya Ray, Ph.D. candidate Daniel Dunlap.