The Center for Meteorite Studies is pleased to welcome Dr. Julia Cartwright as a Post Doctoral Scholar. Dr. Cartwright received her Ph. D. from the University of Manchester, and recently completed a post doctoral fellowship at the California Institute of Technology.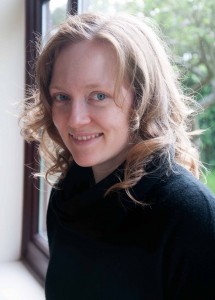 Dr. Cartwright's research interests include the use of noble gases and halogens to study the formation of planetary regoliths and fluid processes in meteorites. She is also particularly interested in the investigation of achondrites (such as meteorites from Mars and the asteroid 4Vesta) to understand the formation and evolution of their parent bodies and the Solar System as a whole.
At the Center for Meteorite Studies, Dr. Cartwright will focus on geochemical analyses and the application of various chronometers (such as Ar-Ar and Pb-Pb) to a variety of meteorites to understand their origins.