School of Earth & Space Exploration Post Doctoral Scholar Julia Cartwright has written a chapter for the most recent volume of the European Mineralogical Union (EMU) Notes in Mineralogy series. Her chapter, "Noble gas chemistry of planetary materials" appears in Planetary Mineralogy (volume 15 in the series), published this year by the EMU.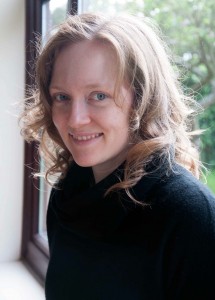 Dr. Cartwright's research at ASU involves the study of noble gases, halogens and chronology, specialising in extra-terrestrial material. Her interests include the use of noble gases and halogens to inform us about the formation of planetary regoliths and fluid processes in meteorites, as well as the overall study of achondrites (such as martian meteorites and howardites), and what they can tell us about the formation and evolution of their parent bodies and the Solar System as a whole.
Working with Center for Meteorite Studies Director Meenakshi Wadhwa, and Foundation Professor Kip Hodges, Dr. Cartwright is currently focused on the the analysis of meteorites using a number of techniques, including noble gases, Ar-Ar dating, and Pb-Pb dating, to understand their origins.
According to the book's preface:
"This volume of Notes in Mineralogy is one of the outcomes of a school in planetary
mineralogy that was held in
Glasgow, Scotland, in 2014. The school was inspired by the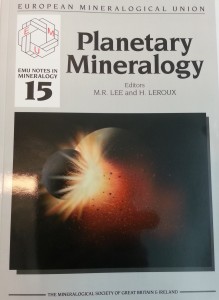 recent advances in our understanding of the nature and evolution of our Solar System that have come from the missions to study and sample asteroids and comets, and the very successful Mars orbiters and landers. At the same time our horizons have expanded greatly with the discovery of extrasolar protoplanetary disks, planets and planetary systems by space telescopes. The continued success of such telescopic and robotic exploration requires a supply of highly skilled people and so one of the goals of the Glasgow school was to help build a community of early-career planetary scientists and space engineers."