To welcome this year's incoming ASU freshmen, the Center for Meteorite Studies has partnered with the School of Earth and Space Exploration to dedicate a meteorite to the Class of 2020.
The Class of 2020's meteorite is actually a collection of spheres cut from the Gibeon iron meteorite. Gibeon was found in Namibia, in 1836, and belongs to the IVA group of iron meteorites. Iron meteorites likely originated in the cores of large asteroids. They are composed almost entirely of nickel-iron alloy, which is also a primary component of the Earth's core. The Widmanstätten pattern in iron meteorites reflects the solid-state diffusion of nickel during cooling, and is a three-dimensional pattern ordered on the faces of an octahedron. While this pattern is usually viewed on cut, polished, and etched flat pieces of iron meteorites, the form of the pattern depends on the orientation of the cut meteorite surface relative to the 3D ordered structure.
According to Center Research Professor and Collection Curator Laurence Garvie, "these iron meteorite spheres provide a unique opportunity to easily see the Widmanstätten pattern in three dimensions – they're an excellent teaching tool."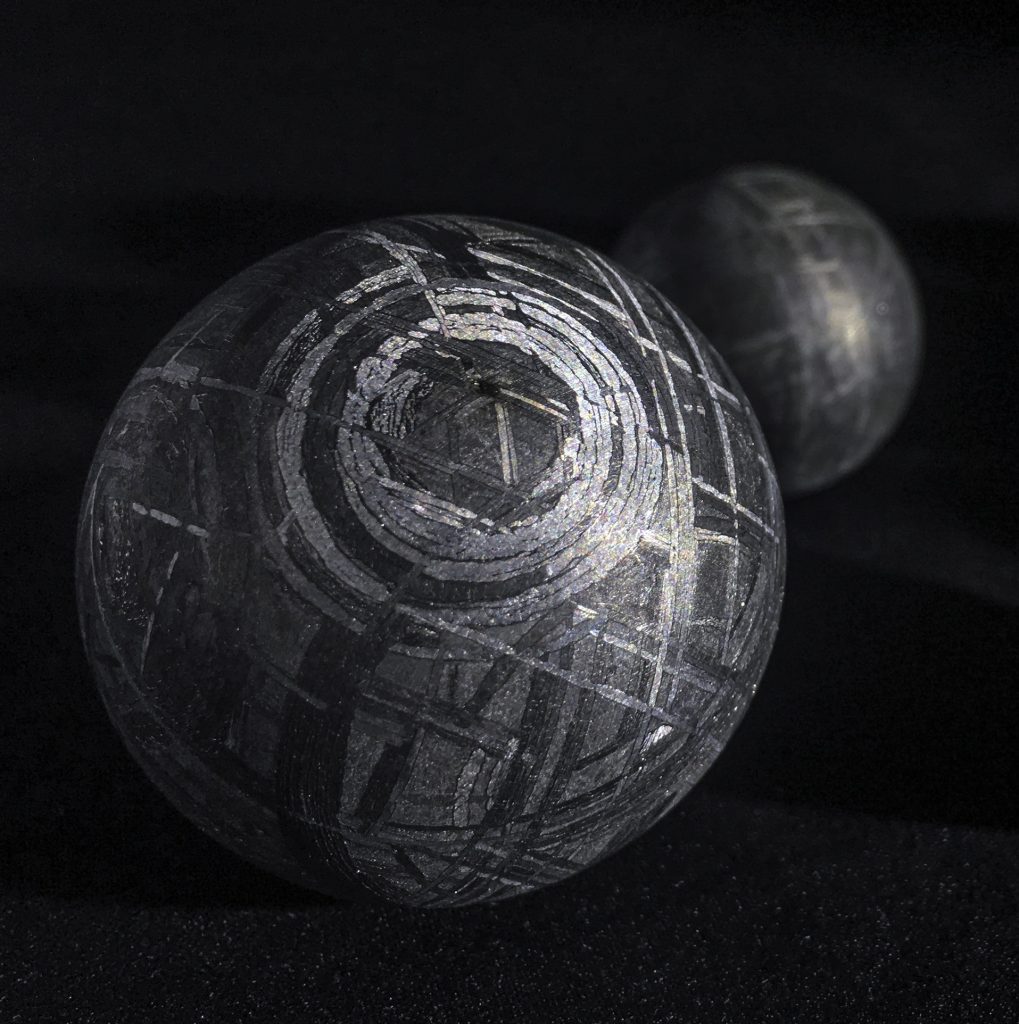 The full 3D complexity of the Widmanstätten structure is visible on the surface of a sphere cut from an iron meteorite, as shown in this image of a Gibeon sphere. Photo ⓒ ASU/CMS.
With over 40,000 individual specimens representing more than 2,000 distinct meteorite falls and finds, the Center for Meteorite Studies is home to the world's largest university-based meteorite collection. The collection is actively used for geological, planetary, and space science research throughout the world, and the Center's Meteorite Gallery, located on the second floor of ISTB4, is open to the public for self-guided tours Monday through Friday, from 9AM to 5PM, excluding ASU holidays.