To welcome this year's incoming ASU freshmen, the Buseck Center for Meteorite Studies (BCMS) has partnered with the School of Earth and Space Exploration to dedicate a meteorite to the Class of 2027.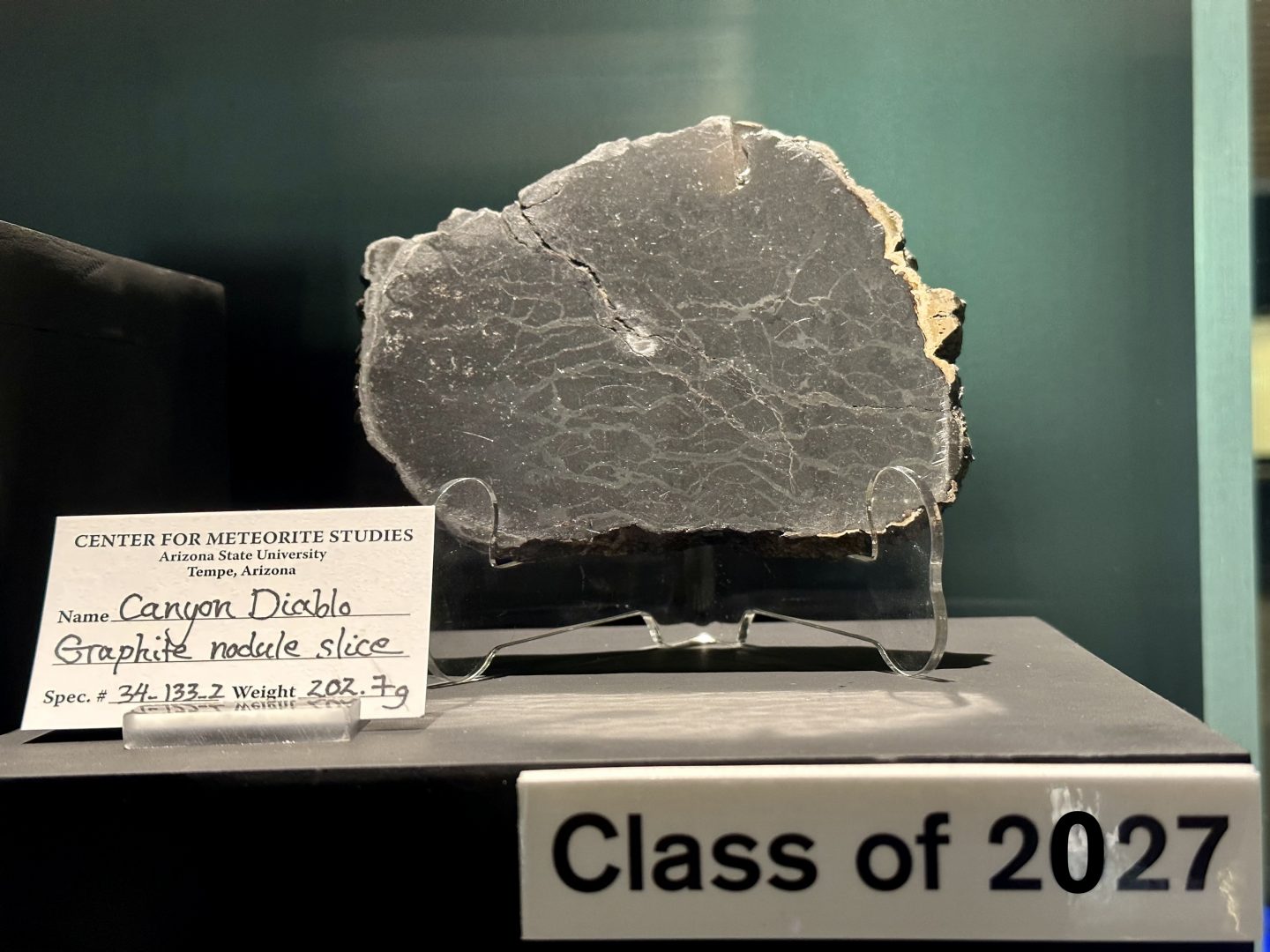 The Class of 2027's meteorite is actually a graphite nodule from the Canyon Diablo iron (IAB-MG) meteorite. Canyon Diablo is unusual in that it contains large nodules dominated by graphite and bands of metal.
The newly unveiled piece is currently on display in the Gallery of Exploration, on the ground floor of Interdisciplinary Science and Technology Building IV.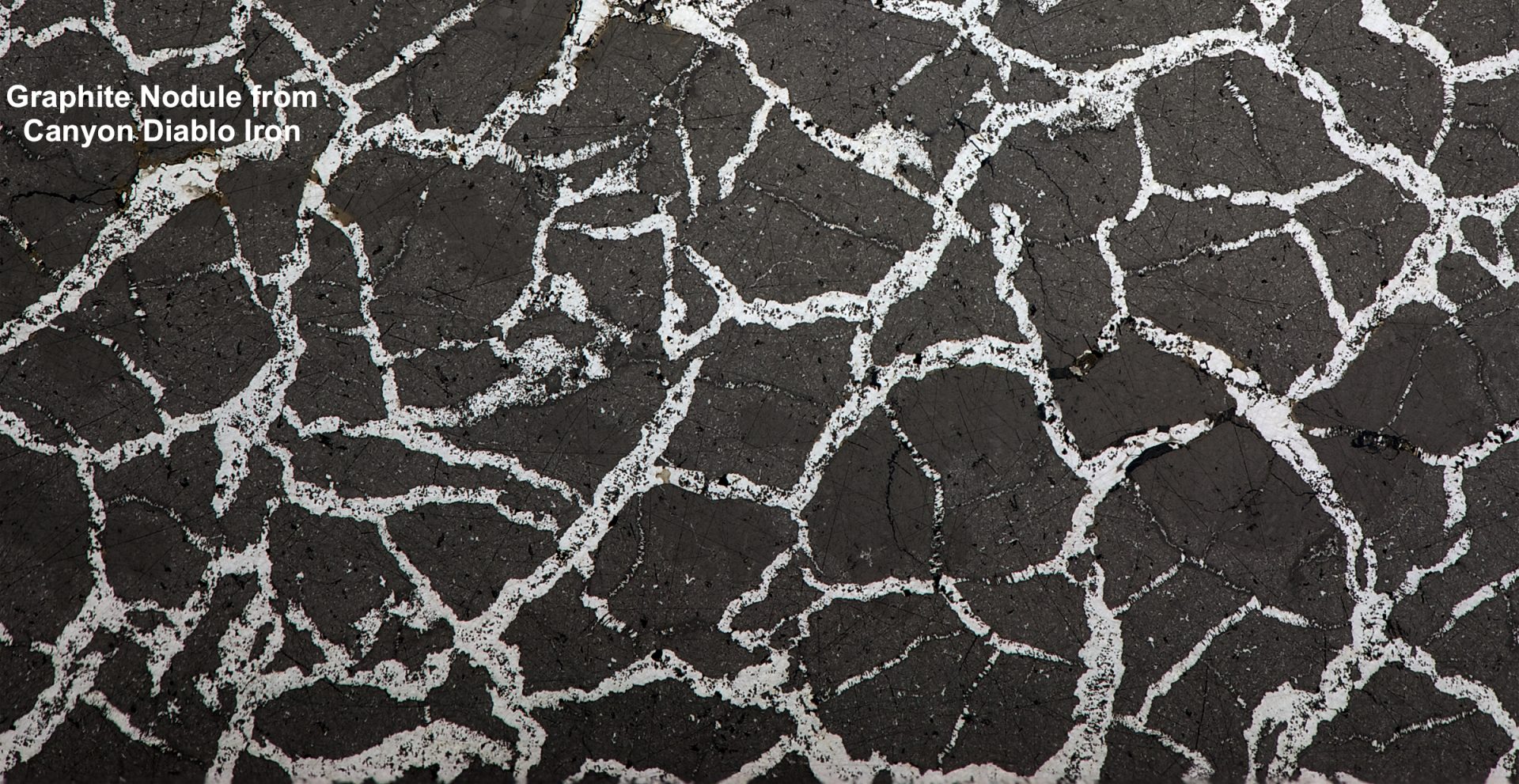 To learn more about this fascinating specimen, click here! Photos © ASU/BCMS/Garvie: Canyon Diablo graphite nodule on display in ISTB4 and close-up image of graphite nodule cut surface.
BCMS is home to the world-renowned Carleton B. Moore Meteorite Collection, which comprises over 40,000 individual specimens representing more than 2,000 distinct meteorite falls and finds. The collection is actively used for geological, planetary, and space science research throughout the world, and the Center's Meteorite Gallery, located on the second floor of ISTB4, is open to the public for self-guided tours Monday through Friday, from 9AM to 5PM, excluding ASU holidays.