Far out in the asteroid belt, more than 200 million miles from Earth, an asteroid the size of a Volkswagen Beetle lazily orbited the sun. Then something — we'll never know what — disturbed it.
It was knocked out of its orbit into an elliptical orbit. It swung closer and closer to the sun. Then, last summer on June 2, it roared into Earth's atmosphere at 40,000 miles per hour.
This random chain of cosmic events landed it on the homeland of the White Mountain Apache Tribe in eastern Arizona.
Now it has a name. The tribe has named their meteorite Dishchii'bikoh Ts'iłsǫǫsé Tsee. In English, it is Cibecue Star Rock. It was officially confirmed Monday.
Recovered by an Arizona State University team during a three-day expedition, it is a meteorite like no other ever studied.
Read the full story, and see more photos here!
Scott Seckel
ASU Now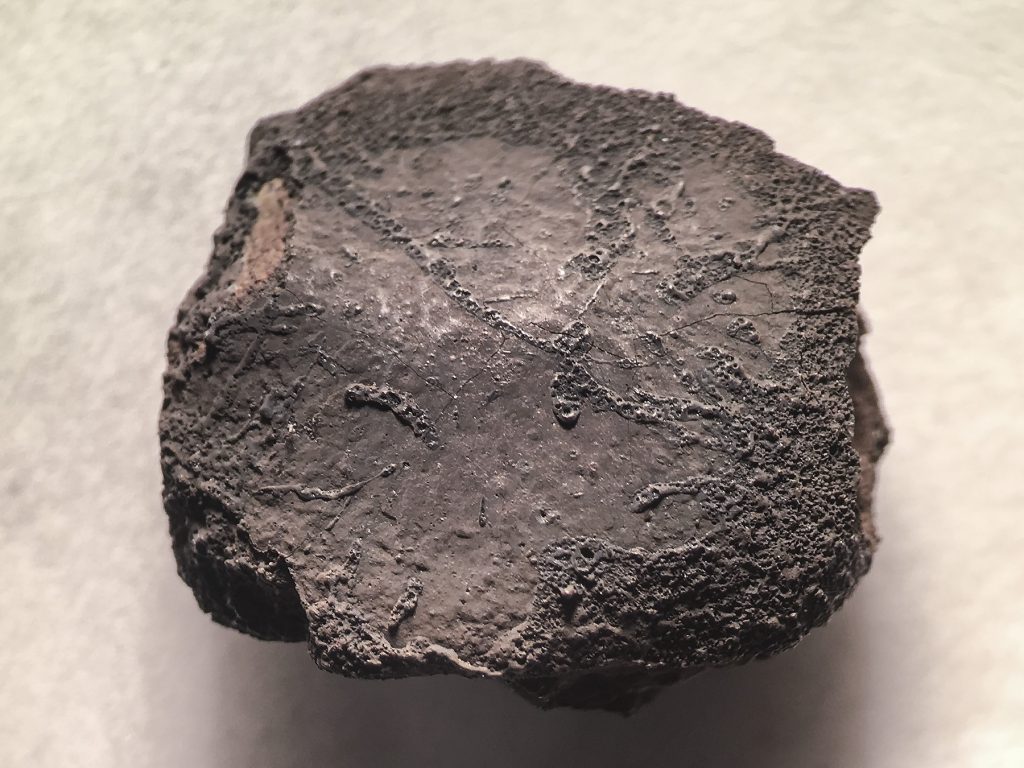 This piece of

Dishchii'bikoh Ts'iłsǫǫsé Tsee measures approximately 1 cm wide. Photo: ASU/CMS.