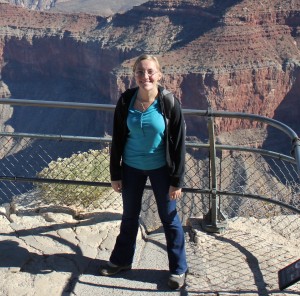 This April, Center undergraduate student Libby Dybal presented the findings of her research on Fe isotopes at the NASA Space Grant Statewide Symposium, in Tucson, AZ.
In the Center's ultra-clean Isotope Cosmochemistry and Geochronology Laboratory, Libby analyzed the stable Fe isotope composition of achondrite meteorites, under the mentorship of Center Director Meenakshi Wadhwa.
Working alongside upper-level graduate students, diverse faculty members, as well as scientists and engineers, undergraduate Space Grant Fellows gain valuable experience participating in research projects and educational outreach activities. In addition to a scholarship project, Space Grant undergraduate awardees participate in Informal Education, as well as the annual ASU/NASA Space Grant poster session, and Statewide Symposium.
You can see all the presentations from the 2016 symposium here!