The Center for Meteorite Studies is now on Facebook!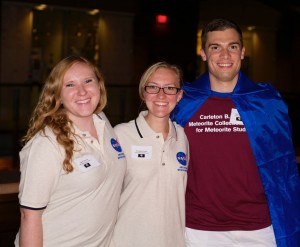 Click here! – Follow us for news, photos, upcoming events, and behind-the-scenes glimpses of the meteorite collection!
Photo: ASU School of Earth & Space Exploration students in the Meteorite Gallery at September's Earth & Space Open House. Image credit L. Garvie/CMS.