We are pleased to welcome Gabriel de Souza Franco, a new Ph.D. student in the Center for Meteorite Studies!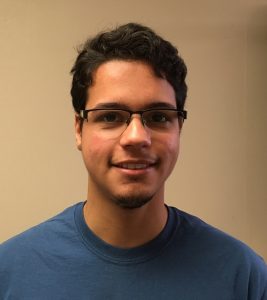 Gabriel received his M.Sc. in 2017, from the University of Brasilia, where he studied the mineral chemistry, geochemistry, and strontium isotope composition of plagioclase and clinopyroxene crystals from the La Hoyada Volcanic Complex, under the advisement of Professor Massimo Matteini.
For his doctoral research, he will be working with Dr. Meenakshi Wadhwa (Director, CMS) on the search for calcium-aluminum-rich inclusions with fractionation and unidentified nuclear isotope anomalies (FUN CAIs), as well as the chronology of these first solids to condense in the early Solar System, using isotope systems such as U-Pb and Al-Mg.