Delve into current research at the Center with this periodic news feature, and catch a glimpse of what our students and scientists are working on right now!
Good things come to those who wait!
Center Assistant Director Devin Schrader recently received very securely packaged samples of near-Earth asteroid Itokawa, on loan from the Japan Aerospace Exploration Agency (JAXA). The samples were collected from the surface of Itokawa and returned to Earth on June 13, 2010 by JAXA's Hayabusa asteroid sample return mission.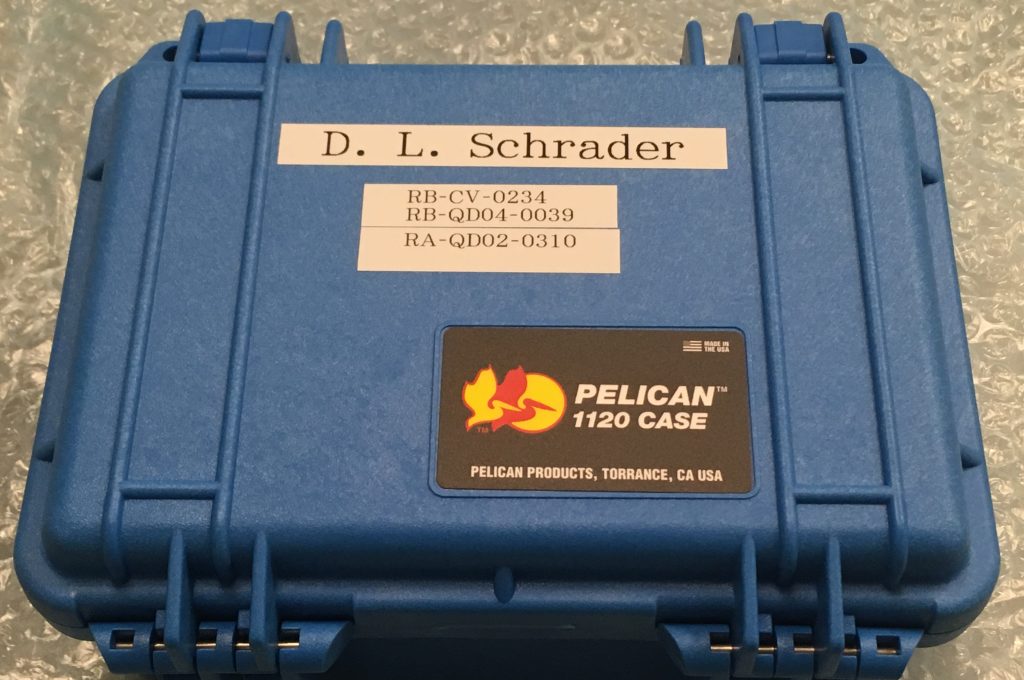 While we now have these precious samples from asteroid Itokawa at the Center for Meteorite Studies, we are waiting to open them later this year in a clean environment where they will be properly handled with a micromanipulator and carefully studied.
Stay tuned – as soon as we open them, we'll post photos of the contents!
For more information on JAXA's incredible spacecraft mission, click here!