This week marks a historic anniversary in the Center for Meteorite Studies!
On the evening of Tuesday, October 7th, 1969, Center Founding Director Carleton Moore, Center Curator Chuck Lewis, Center graduate student Bob Kelly, and LECO salesperson Mitch Schwartz crowded into the Center's laboratory to conduct the very first carbon analysis of a lunar sample. Director Moore was extremely relieved when the first sample of lunar regolith began to register a reading – there was carbon in the lunar samples and they were analyzing it!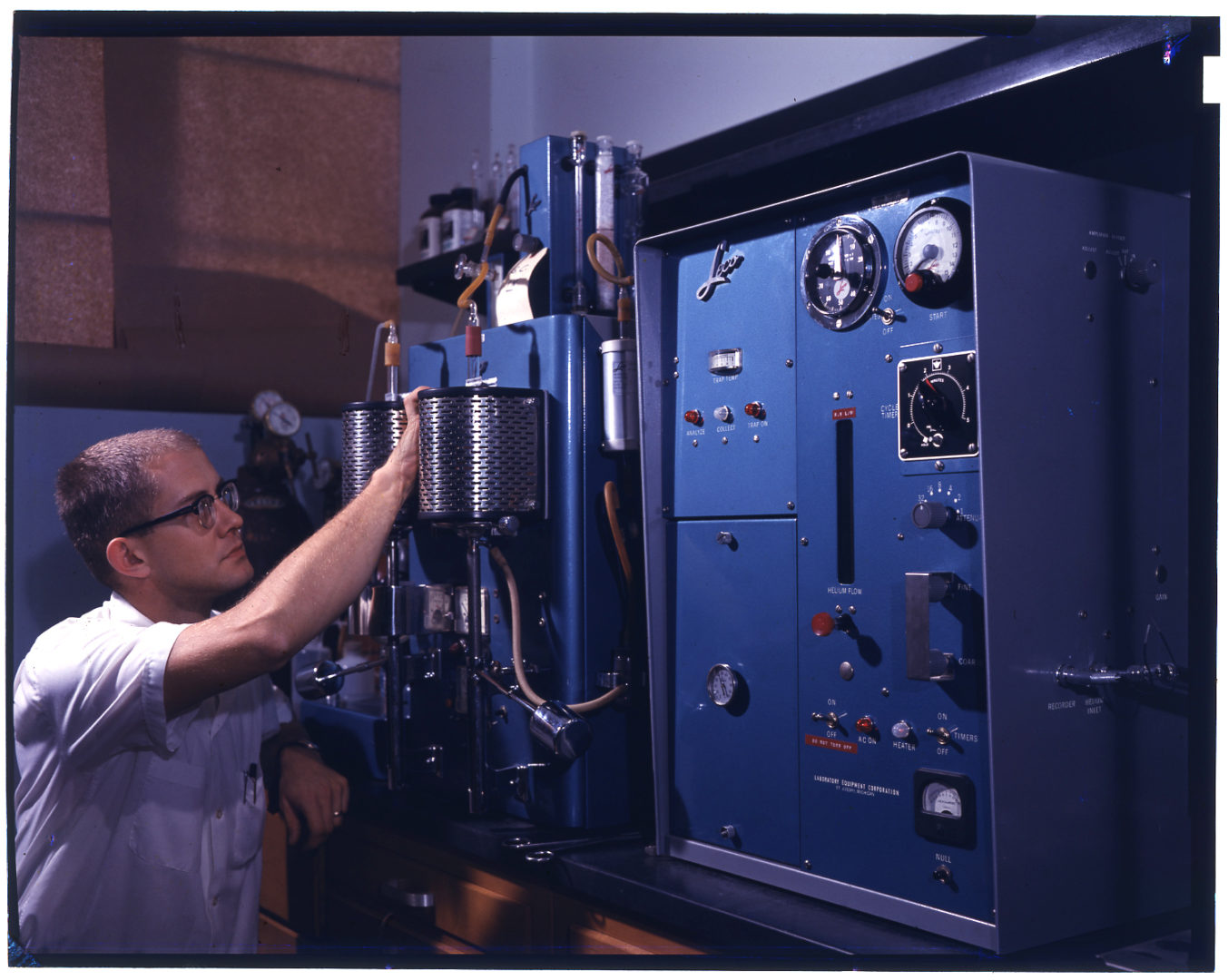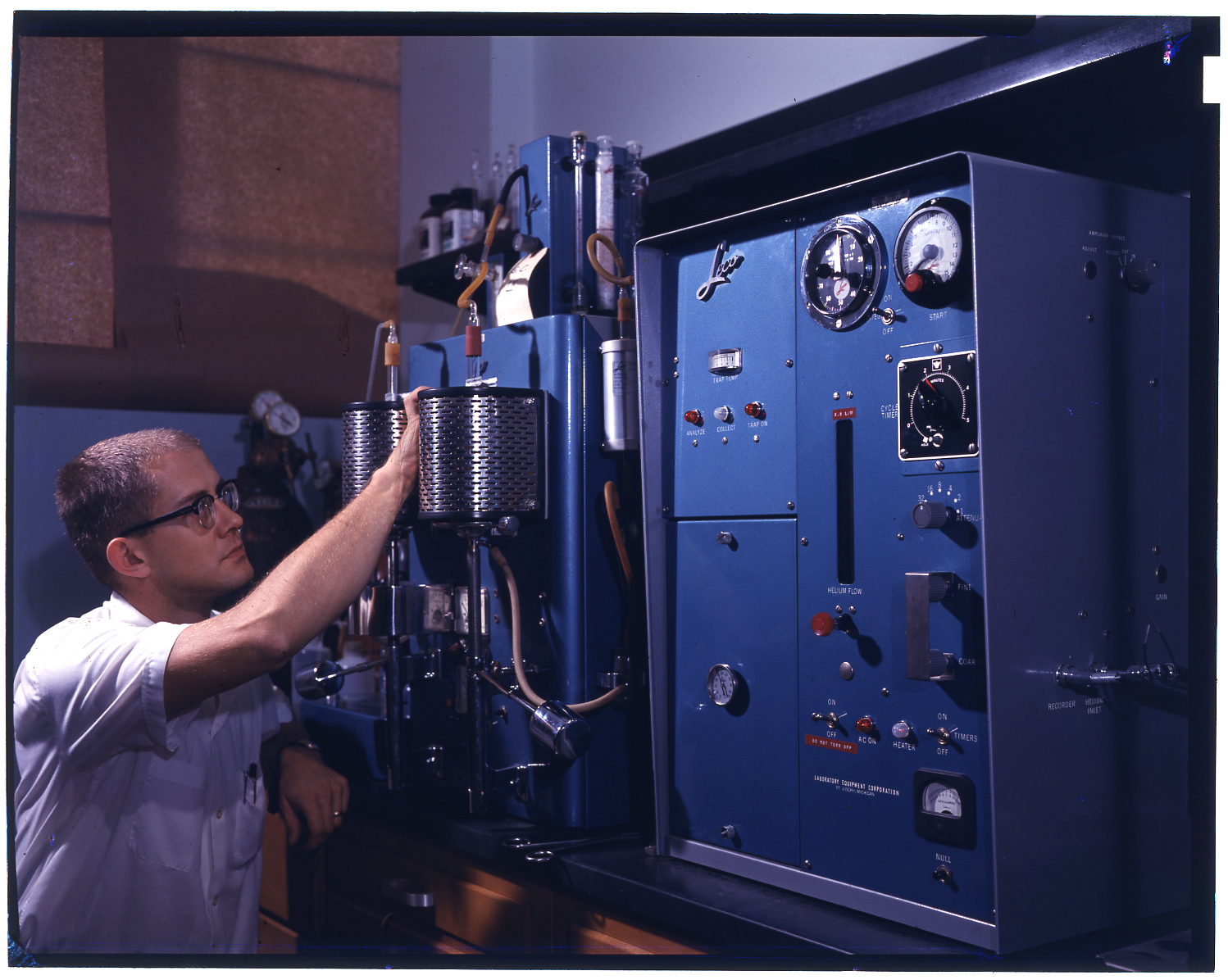 Center curator Chuck Lewis in the laboratory.
The Center's experience and success in analyzing carbon in meteorites had led to Director Moore's inclusion on the Lunar Sample Preliminary Examination Team (LSPET), the group of scientists assigned to analyze the samples returned by the Apollo astronauts.
While the first samples returned by the Apollo 11 mission were almost entirely analyzed in the Lunar Receiving Laboratory at the Manned Spacecraft Center (now known as Johnson Spaceflight Center), because the ASU Center for Meteorite Studies was the only facility with the analytical machinery in place for proven carbon analyses, Director Moore flew to Houston to pick up the Apollo 11 samples and hand carried them back to ASU for analysis, along with graduate student Everett Gibson.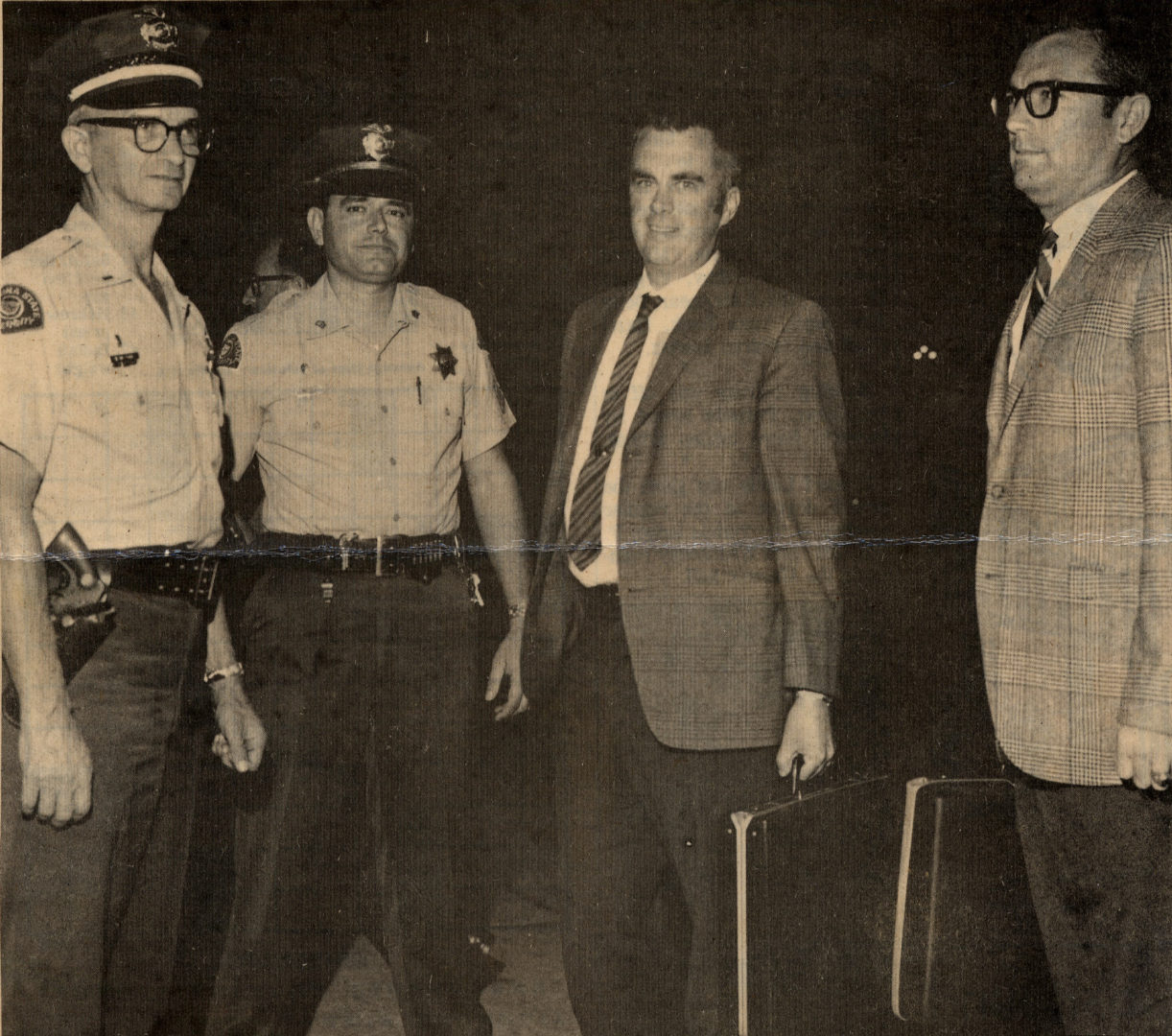 CMS Director Carleton Moore and graduate student Everett Gibson transporting Apollo lunar samples to ASU. Photo: Jan Young.
Director Moore and his team carried out the carbon analyses for LSPET on the Apollo 15, 16 and 17 samples at ASU, ultimately analyzing over 200 lunar samples.