Join the Center for Meteorite Studies for the 2014 Homecoming Block Party!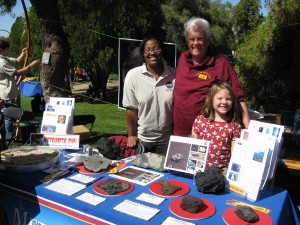 Saturday, Nov. 1st, time TBD
Old Main, on the Tempe Campus
On Saturday, November 1st, come out for the ultimate pre-game celebration! Homecoming festivities begin with a parade followed by the block party filled with food, fun, entertainment, and more. This year ASU Homecoming will be aglow with a special theme: "Written in the Sparks."
For more information, click here!