As the recipient of a Fulbright-Nehru Academic and Professional Excellence Award, Center Director Meenakshi Wadhwa is spending 4 months doing collaborative research at the Physical Research Laboratory (PRL) in Ahmedabad, India.
This is the fifth in a series of digital post cards from her travels – stay tuned for future updates!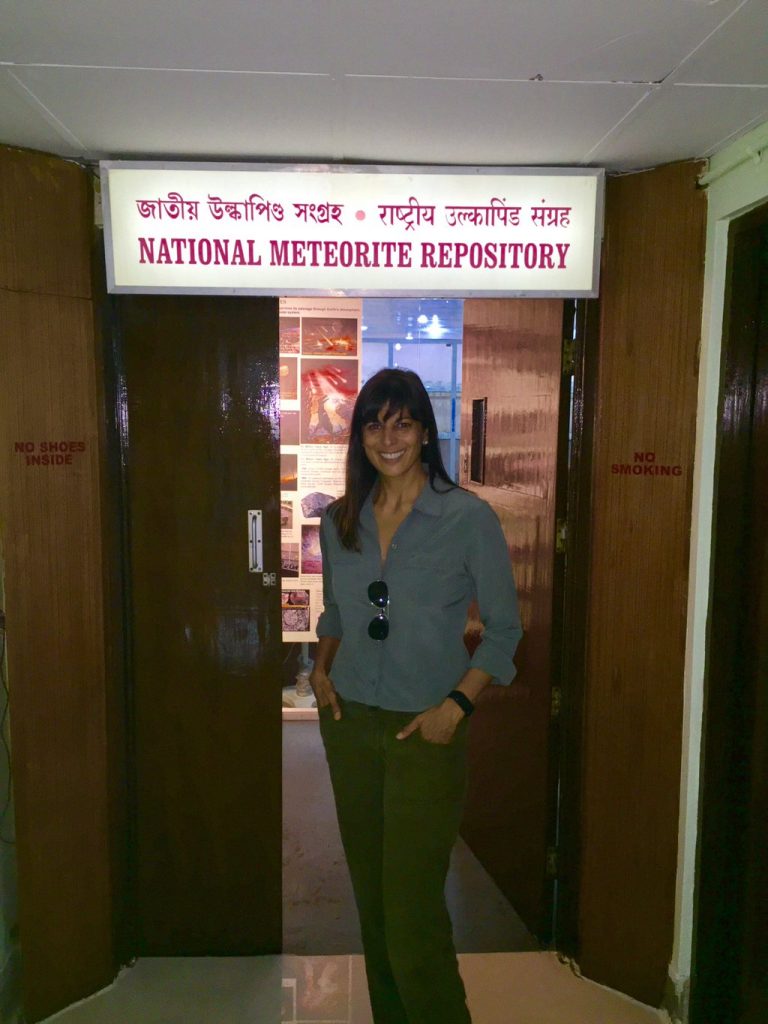 Center Director Meenakshi Wadhwa visiting the Geological Survey of India (GSI), in Kolkata.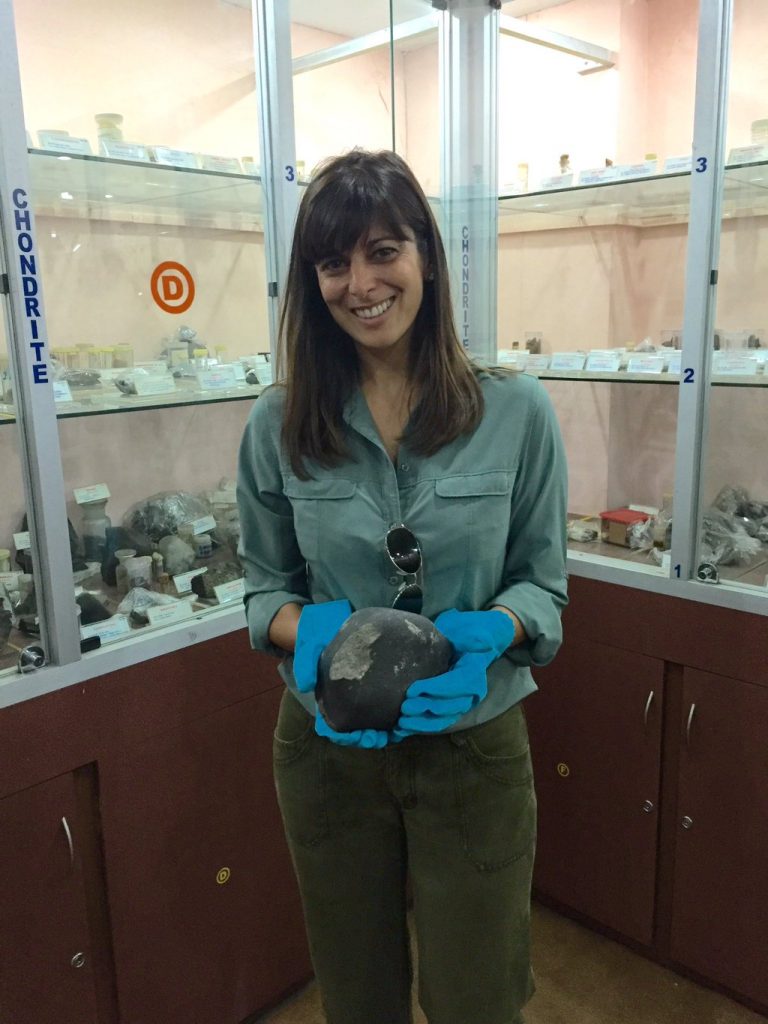 Not sure how anything can top this – holding a piece of Mars the size of a cantaloupe! Shergotty meteorite at the GSI in Kolkata.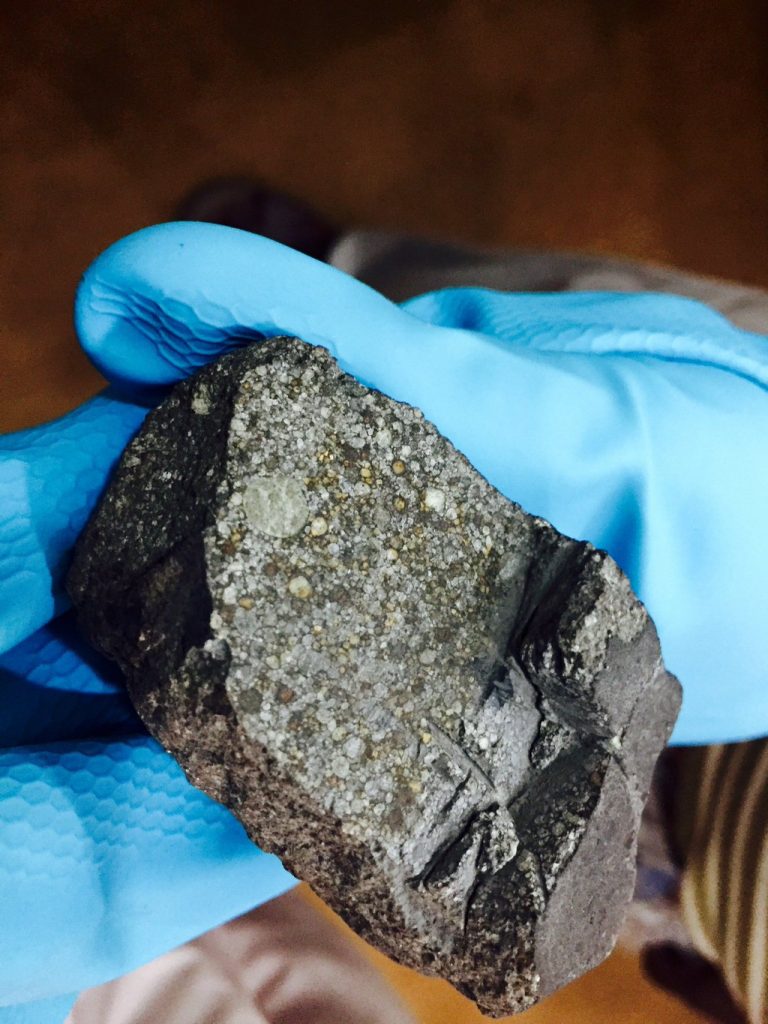 Actually, this is even cooler… Note the monster chondrule in the upper right! Semarkona main mass at GSI, Kolkata.