New images from the Mars Reconnaissance Orbiter (MRO) show impact glass within the craters of Mars!
As of February, 2015, the MRO has completed 40,000 orbits of the red planet over nine years, and transmitted 247 terabytes of data on the Martian atmosphere, surface, and subsurface.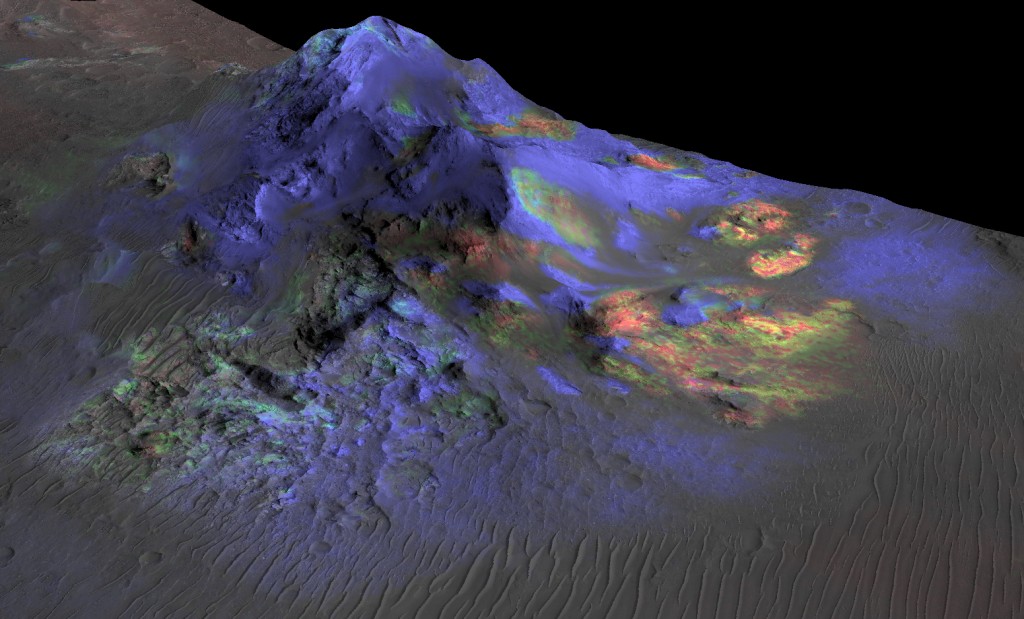 Researchers have found deposits of impact glass (in green) preserved in Martian craters, including Alga Crater, shown here. The detection is based on data from the instrument Compact Reconnaissance Imaging Spectrometer for Mars (CRISM) on NASA's Mars Reconnaissance Orbiter. Image Credit: NASA/JPL-Caltech/JHUAPL/Univ. of Arizona.
For details on the MRO image and findings, click here!