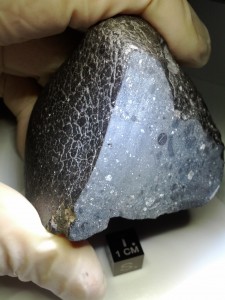 A new study of the martian meteorite NWA 7533 ("Black Beauty") has concluded that, while water was more abundant on Mars 4.5 billion years ago, the martian surface has been dry and desert-like for at least 1.7 billion years.
Using isotopes found in the mineral zircon, researchers were able to utilize meteorite NWA 7533 to compile an extensive isotopic history of Mars' atmospheric changes.
Read more about this exciting new martian climate study here!