The recipients of the prestigious 2017 NASA Earth and Space Science Fellowship (NESSF) have been announced, and include the Center's own Daniel Dunlap!
Daniel's research involves the use of short-lived radionuclides such as Al/Mg and Mn/Cr to investigate the timing of melting and differentiation on early forming asteroids and planetesimals. Many of these bodies began forming very early in the Solar System's history, and were host to igneous processing within as little as a million years or so of Solar System formation. By placing time constraints on these events, Daniel hopes to better comprehend the formational timeline of the rocky bodies in our Solar System.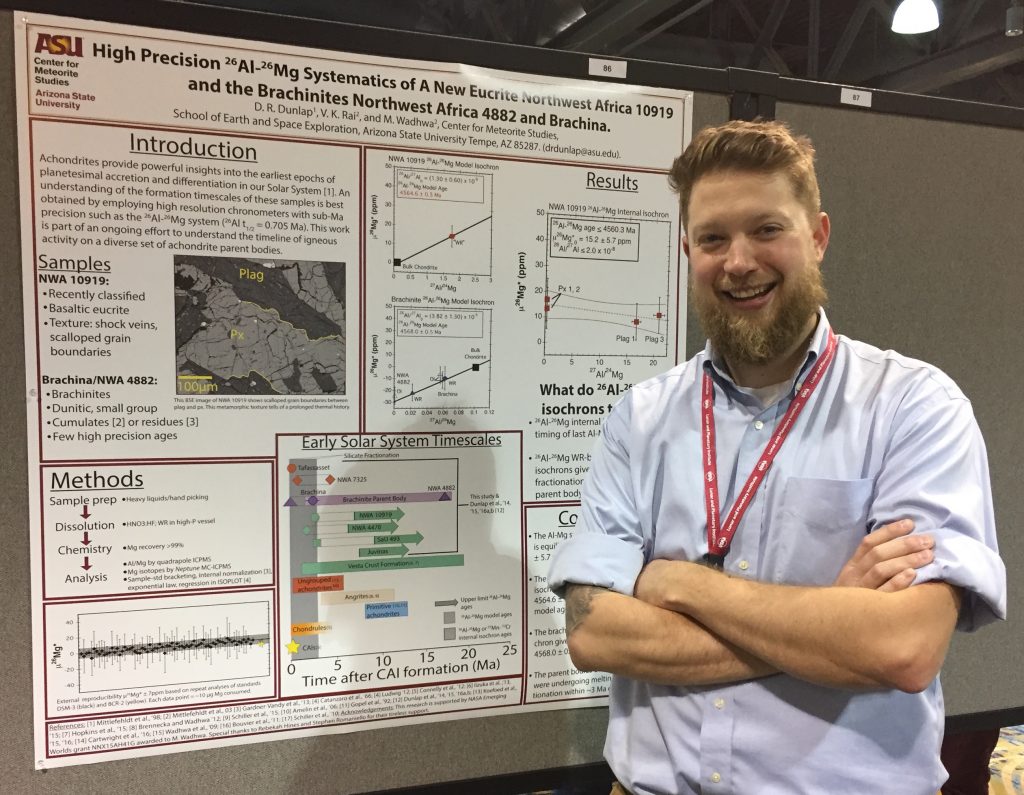 The NESSF program awards students from accredited U.S. universities pursuing Master of Science or doctoral degrees in Earth and space sciences, or related disciplines. The purpose of the NESSF is to ensure continued training of a highly qualified workforce in disciplines needed to achieve NASA's scientific goals.
Congratulations Daniel!