The Center for Meteorite Studies is pleased to announce a new addition to the Meteorite Gallery!
In partnership with the NASA Psyche mission, the Center is currently displaying clocks created by senior graphic design students enrolled in ASU's capstone program. The clocks are each inspired by different aspects of the mission's journey to a unique metal asteroid, and incorporate innovative features such as magnetic filings to tell time – often on a different scale than most terrestrial timepieces! Rare and unusual iron meteorites (and objects fashioned from iron meteorites) have also been incorporated, some of which are being displayed for the first time.
Visit the Meteorite Gallery today to view the exhibit, and watch this space for future artistic and scientific endeavours in partnership with Psyche!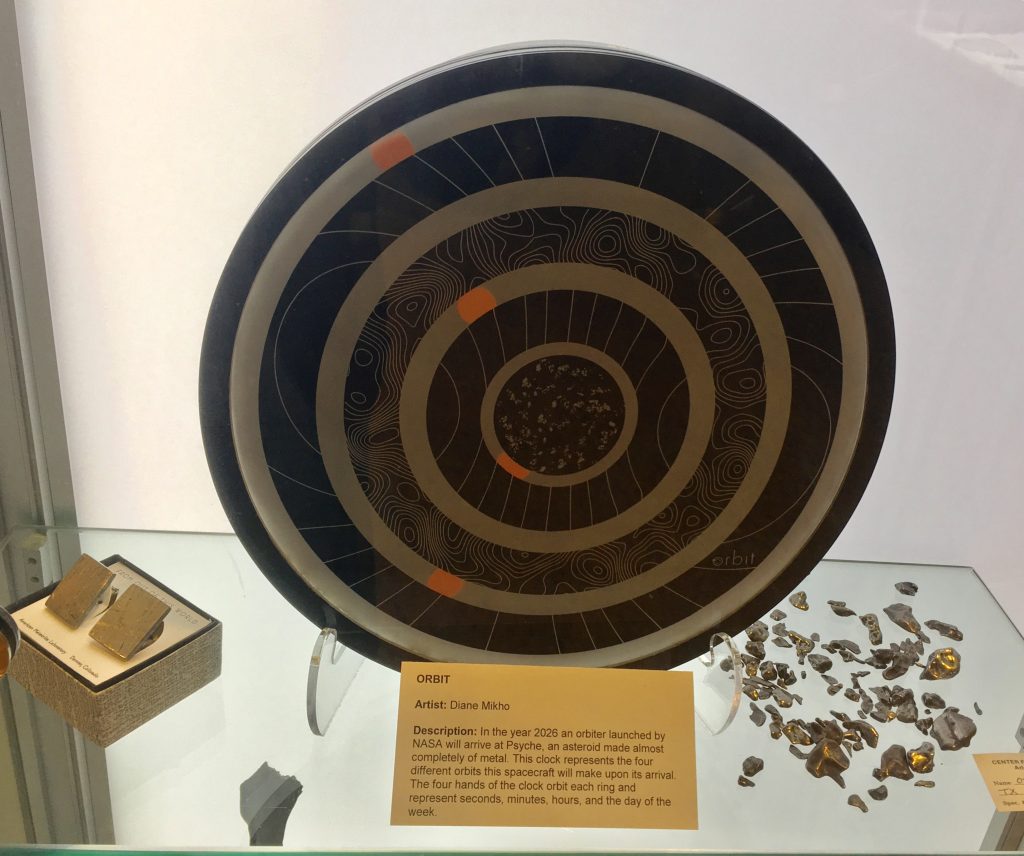 Diane Mikho's piece, entitled "Orbit", is displayed with cufflinks crafted from the Toluca iron meteorite, and small fragments of the Odessa iron meteorite. Photo: ASU/CMS.