Center for Meteorite Studies Assistant Director Devin Schrader is a sample scientist collaborator on NASA's OSIRIS-REx (Origins Spectral Interpretation Resource Identification Security Regolith Explorer). He attended the mission launch at Kennedy Space Center last month, and brings us the latest in our series of digital postcards!
OSIRIS-REx will arrive at asteroid Bennu in 2018, and return to Earth with a sample of the asteroid in 2023.
Learn more about the OSIRIS-REx mission and its progress to Bennu here!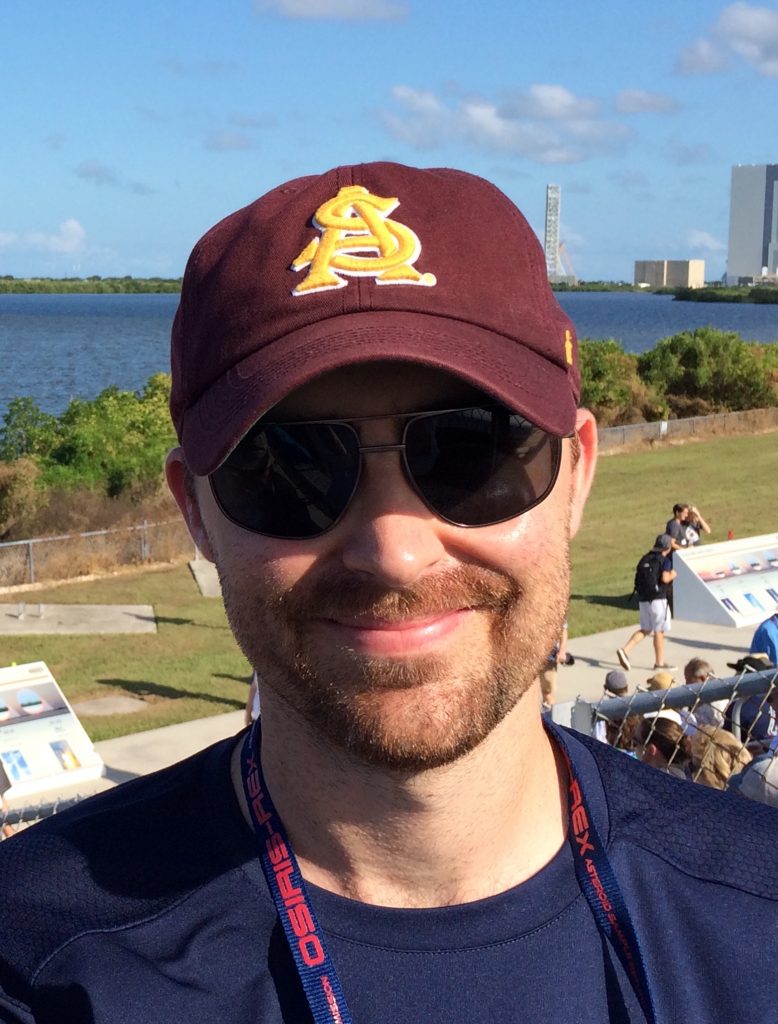 At Banana Creek Launch Viewing Site, with OSIRIS-REx and Vehicle Assembly Building in the background. Photo J. Davidson.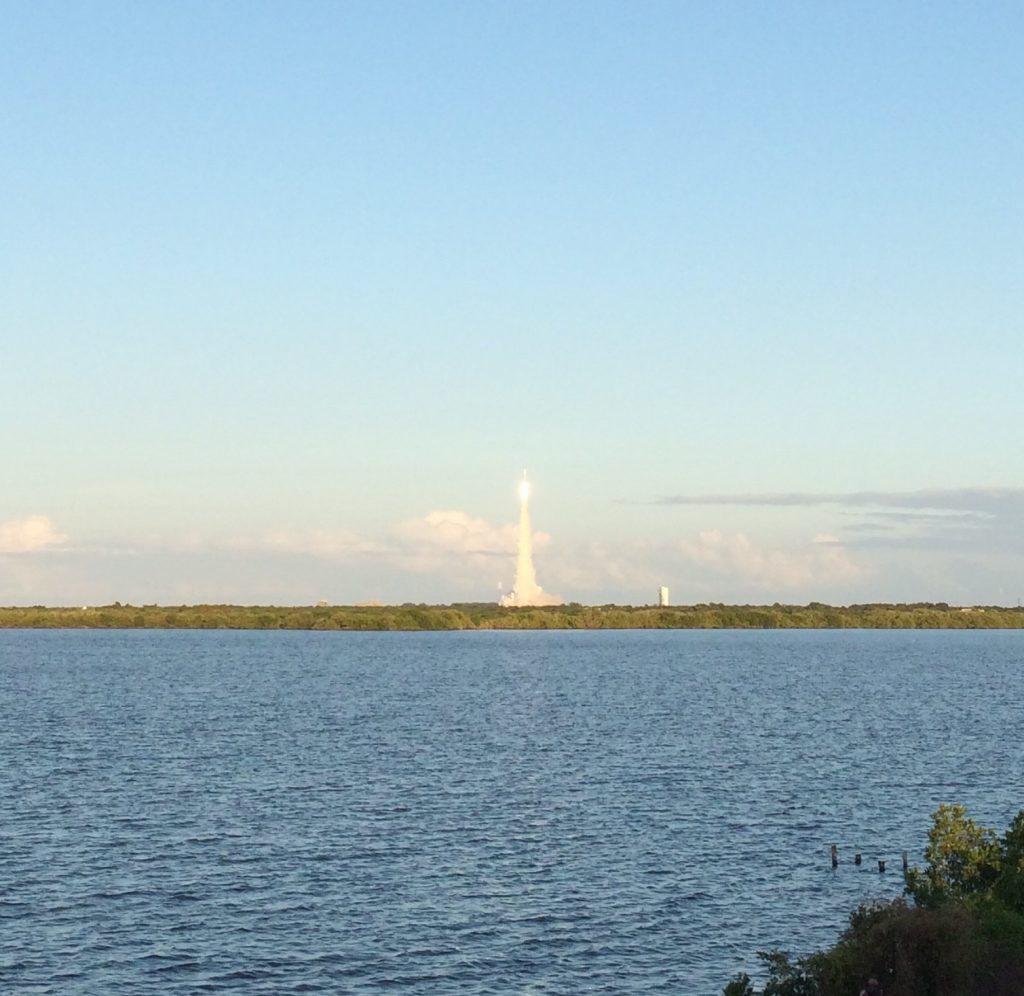 Liftoff! OSIRIS-REx begins the 2-year voyage to asteroid Bennu! Photo D. Schrader.