Center students and personnel took the meteorites on the road in June, to Phoenix Comicon!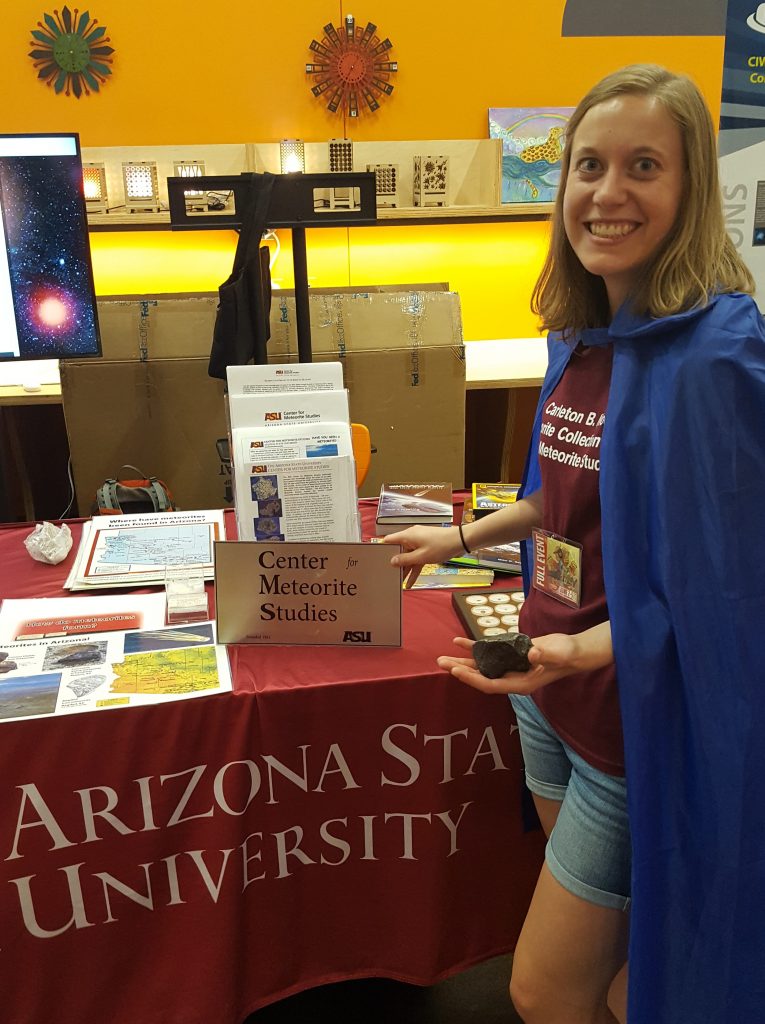 Ph.D. candidate Emilie Dunham demonstrates the Center's loanable classroom modules at Phoenix Comicon's Edu Tech event. Photo ASU/CMS.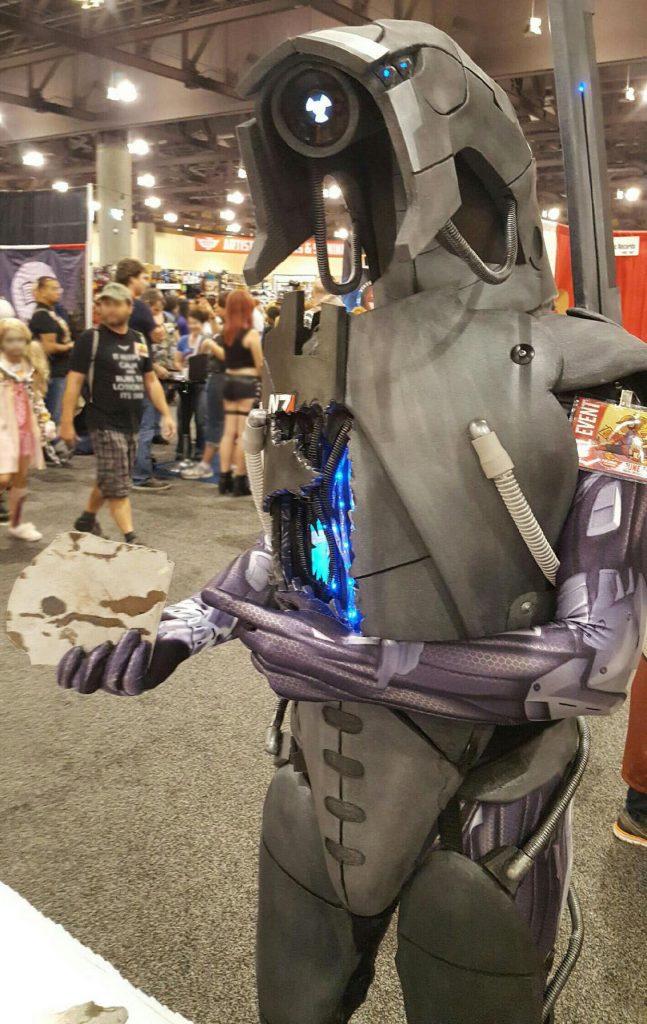 Droids, timelords, and aliens all enjoyed posing with the Center's meteorites! Photo ASU/CMS.
Thanks to all who braved the heat to visit us at Comicon! We're already looking forward to next year! Photo ASU/CMS.