Delve into current research at the Center with this periodic news feature, and catch a glimpse of what our students and scientists are working on right now!
Ph. D. student Zack Torrano is setting meteorite fragments in resin, then polishing them for analysis on the electron microprobe at ASU!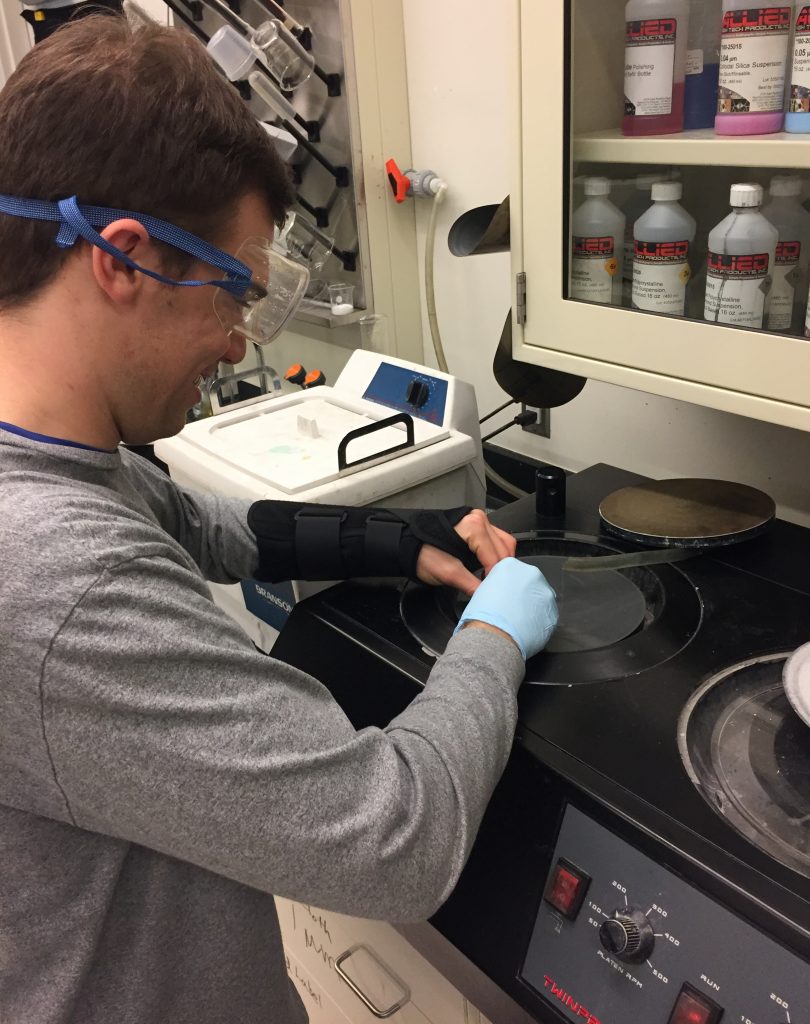 Zack is interested in the meteorite's calcium- and aluminum-rich inclusions (CAIs – the first solids to condense in our Solar System), and polishes the specimen surface with extreme care.
Photo: ASU/CMS.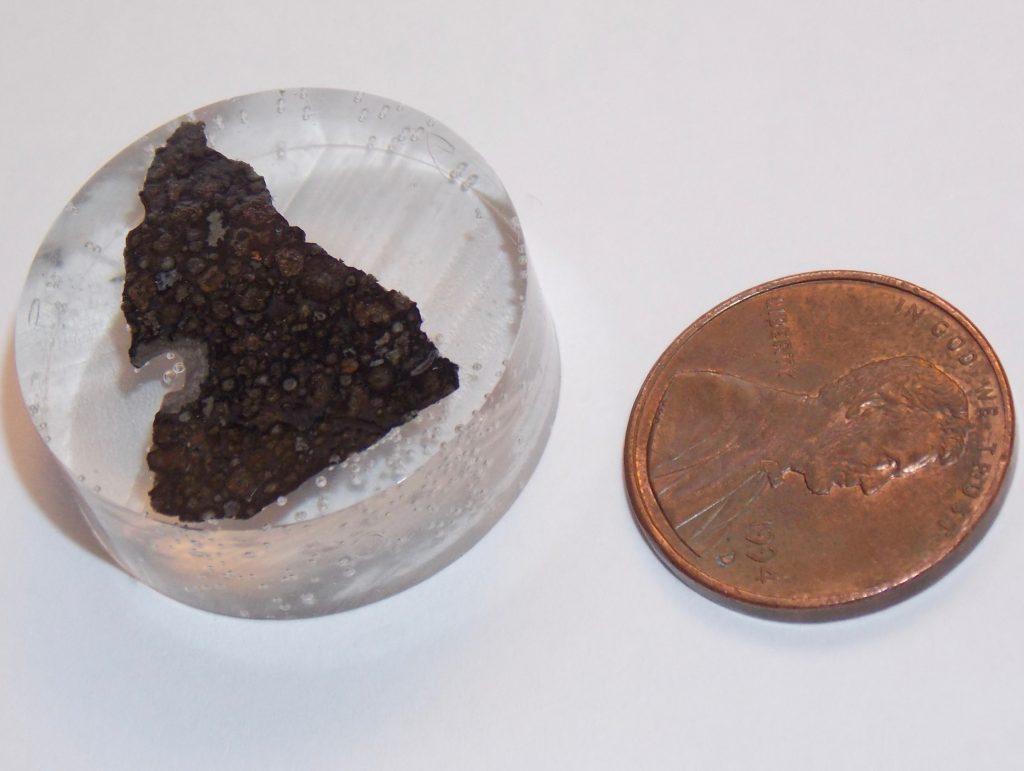 Meteorite ready for analysis! Northwest Africa 3118 is a CV3 carbonaceous chondrite, found in Morocco in 2003. CAIs are visible as white inclusions. Photo: ASU/CMS.