Meteorites from ASU's Carleton B Moore Meteorite collection are helping scientists to understand asteroids and the formation of the Solar System.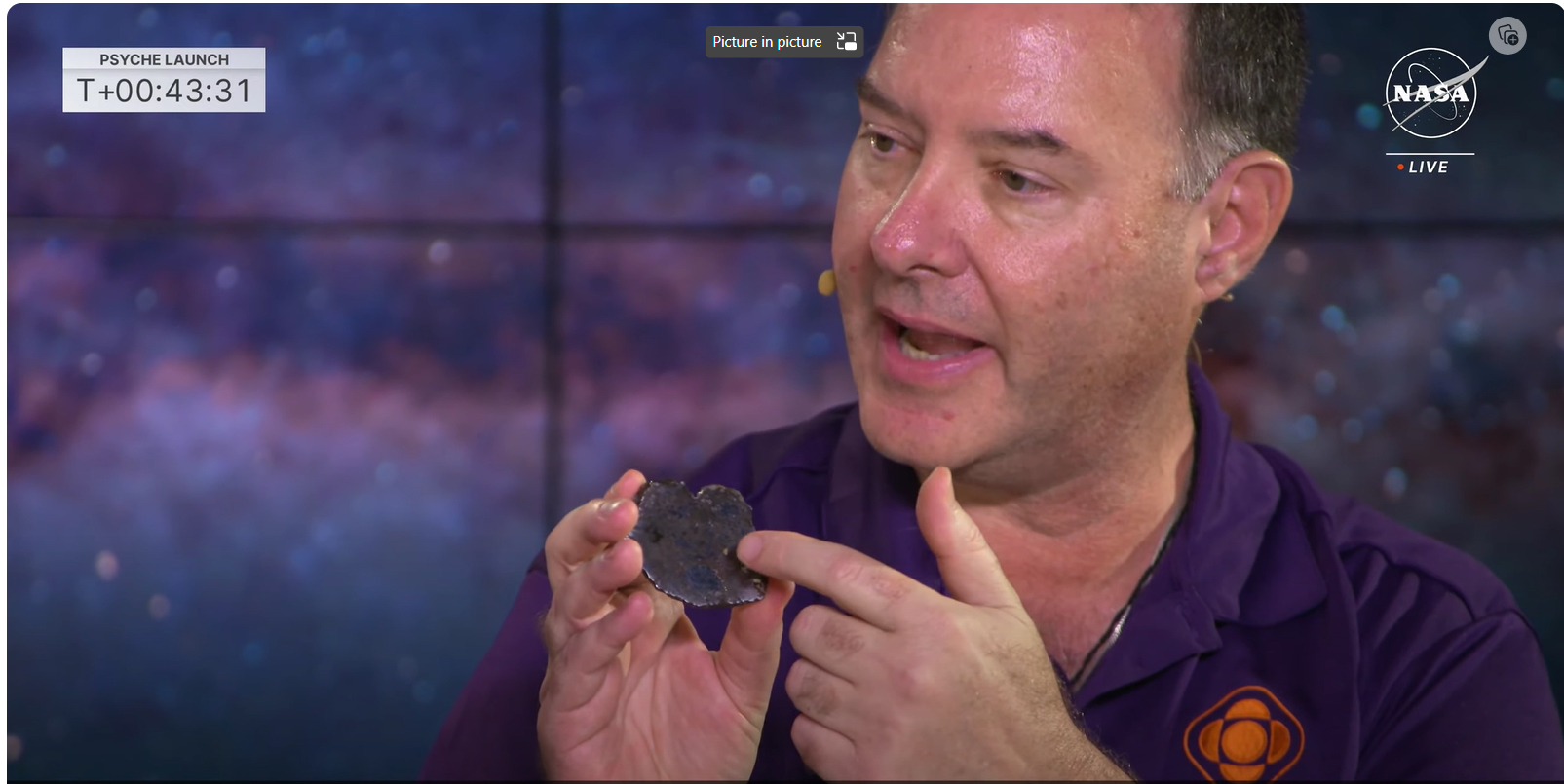 NASA's Psyche mission is the first to explore a unique metal-rich asteroid to improve our knowledge of iron cores. The spacecraft will explore asteroid Psyche, which may be the partial core of a planetesimal, a building block of an early planet. Comparison of Psyche spacecraft data to meteorites will enable scientists to constrain asteroid Psyche's composition.
Watch full coverage of the Psyche mission launch below!