ASU's Virginia G. Piper Center for Creative Writing recently hosted a moderated question-and-answer session with Margot Lee Shetterly, author of Hidden Figures: The American Dream and the Untold Story of the Black Women Mathematicians Who Helped Win the Space Race.
Panelists included Dr. Stanlie James (Vice Provost for Inclusion and Community Engagement) and Center for Meteorite Studies Director Dr. Meenakshi Wadhwa, and the discussion was moderated by Sharon Torres, Coordinator for the Center for Gender and Equity in Science and Technology.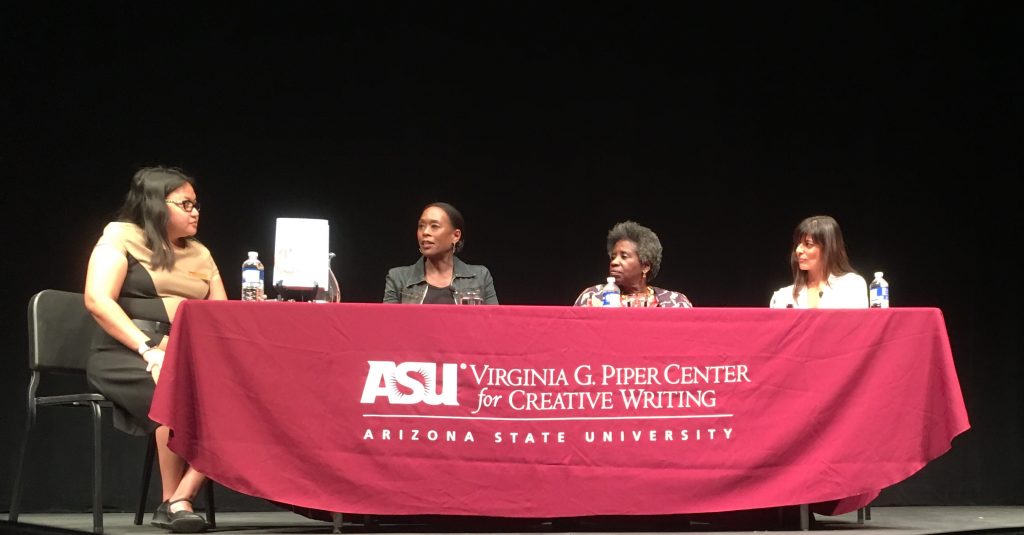 L-R: Sharon Torres, Margot Lee Shetterly, Dr. Stanlie James, Dr. Meenakshi Wadhwa. Photo ⓒ ASU/CMS.