Through ASU's Sundial Project, a group of undergraduate students had the opportunity to work with Center Ph.D. Candidate Emilie Dunham and Collection Curator Dr. Laurence Garvie to classify a brand new achondrite meteorite. The students used ASU's electron microprobe to analyze the meteorite's elemental composition, as well as to image the meteorite, and learned how to interpret the results to determine meteorite type. They then presented their results at the Sundial Science Conference, where they were awarded Best Presentation!
A 2015 find from Northwest Africa, the new achondrite has been classified as a lodranite, and is now approved by the Meteoritical Society as Northwest Africa 11970.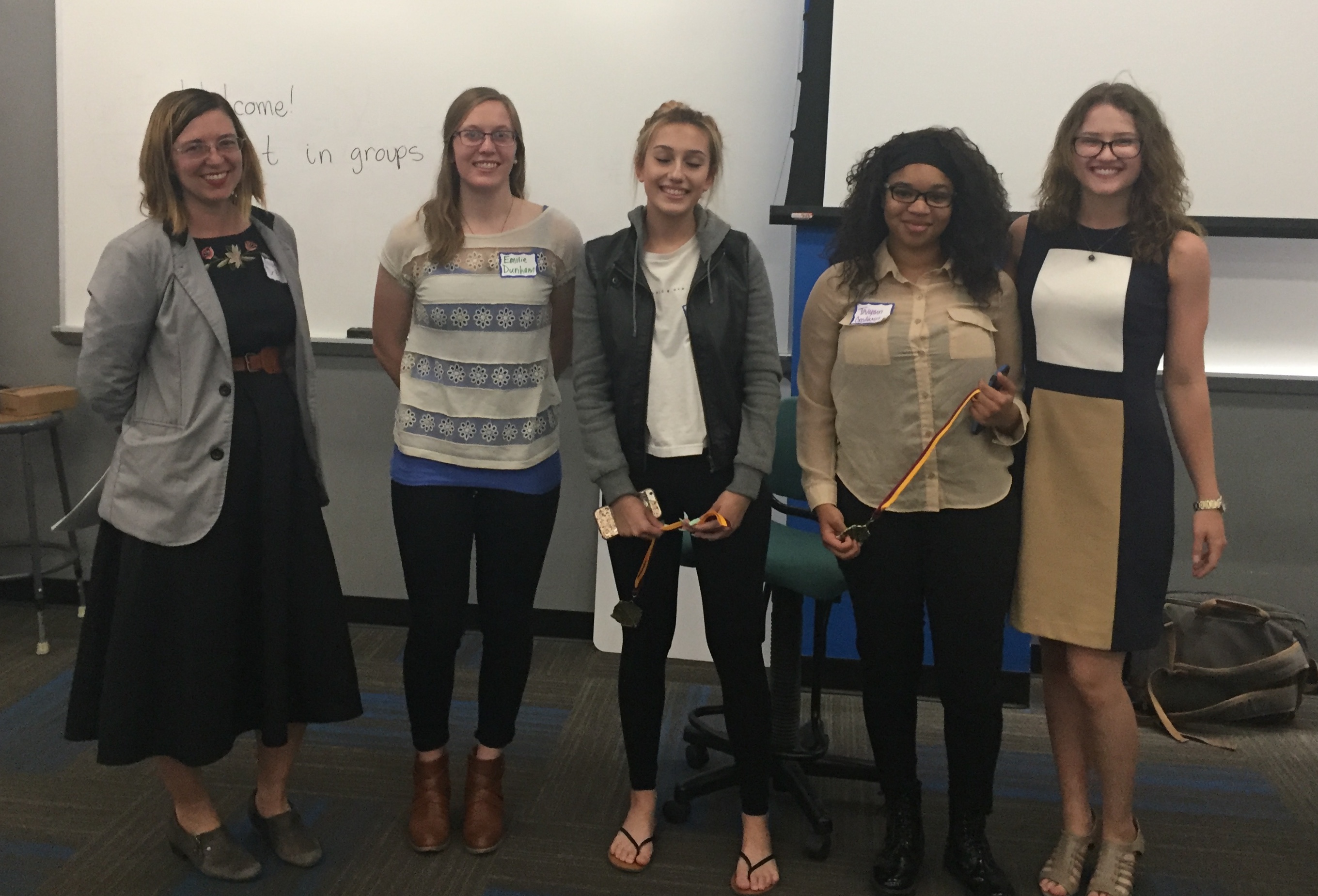 Group photo, L to R: Anna Zaniewski (Leader, Sundial mentoring), Emilie Dunham, Tirzah Fougner, Teviyahn Goodwyn, and Elliot Smith. Not shown is Nicholas Delafuente.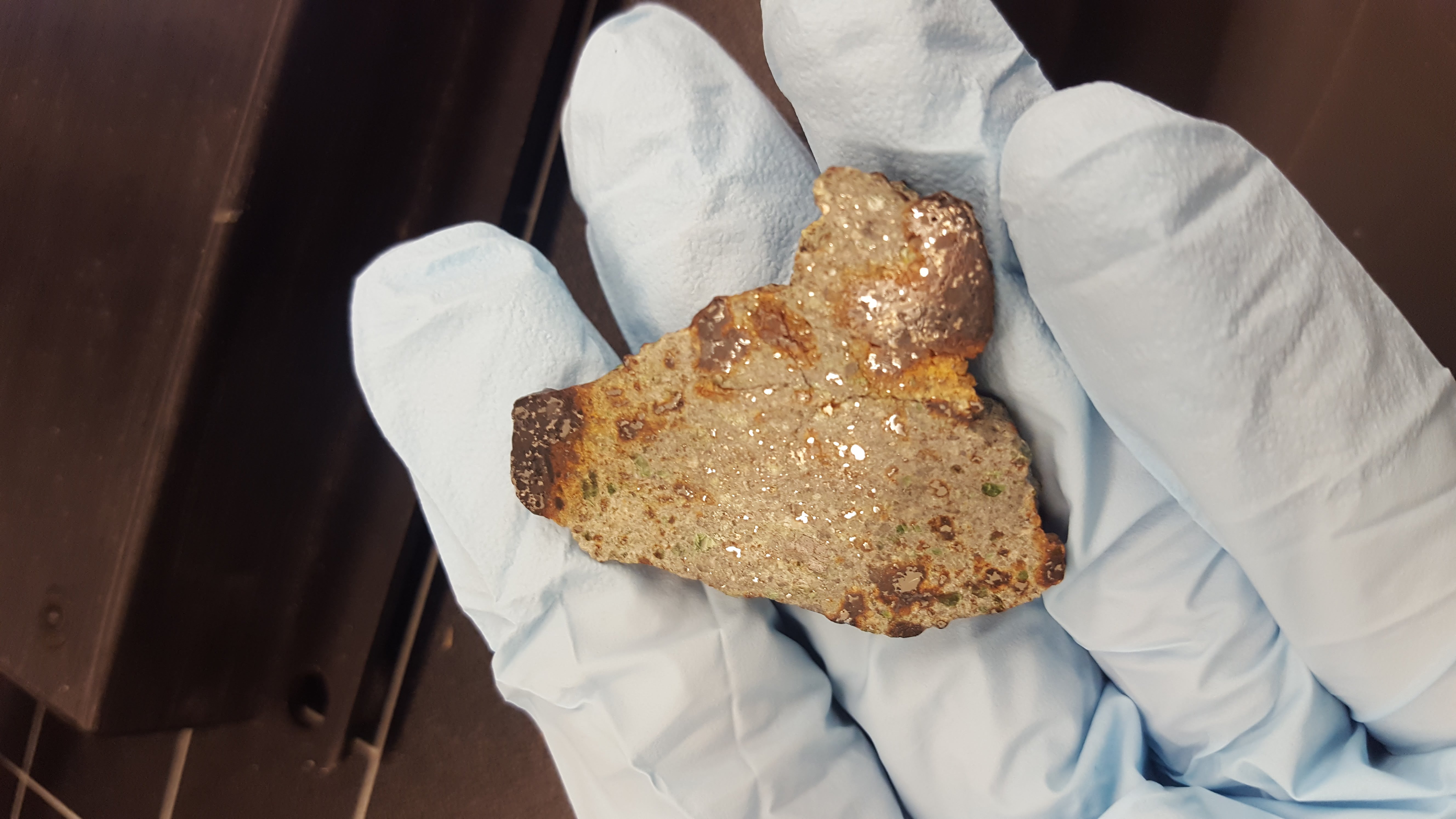 Newly classified meteorite, Northwest Africa 11970.