The Center for Meteorite Studies is home to the world's largest university-based meteorite collection.
We house over 40,000 individual specimens representing more than 2,000 distinct meteorite falls and finds, and our collection is actively used for geological, planetary, and space science research at ASU and throughout the world.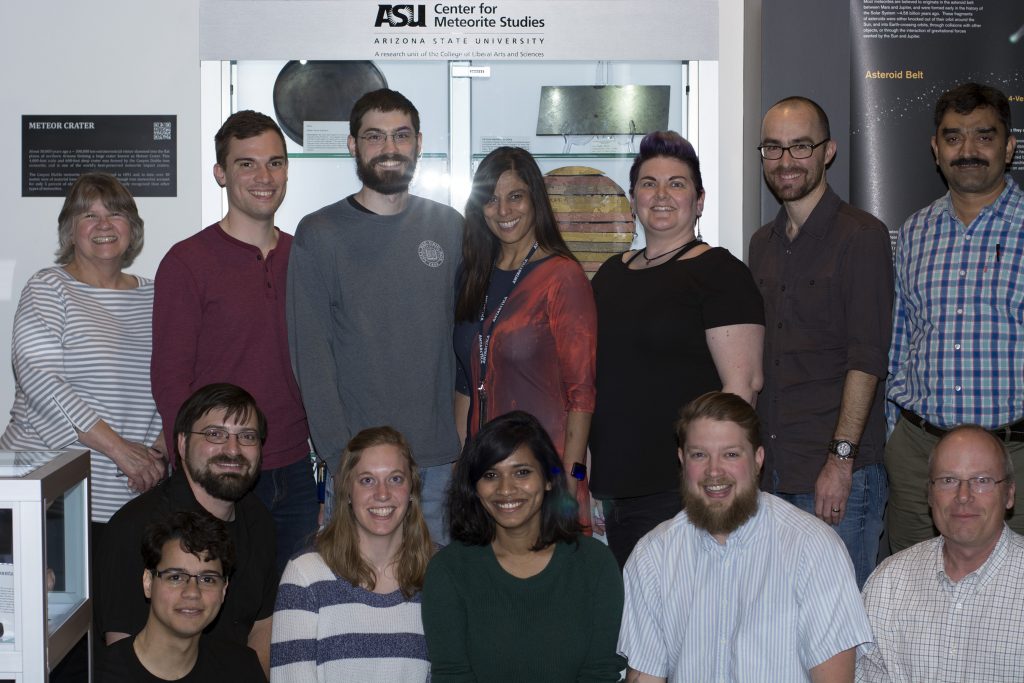 Photo: Center for Meteorite Studies, 2018 ⓒ ASU/CMS/Garvie
At the Center for Meteorite Studies, we continually pursue new knowledge about the origin of our planetary system through the study of meteorites, in part so that we may understand the pathway to forming habitable worlds.
We are dedicated to sharing this knowledge with students, educators, and the general public by providing educational opportunities that expand awareness and understanding of the science of meteoritics.
In support of our research and education activities, we apply cutting-edge conservation approaches to our meteorite collection, while also seeking new, significant meteorite samples. In so doing, samples from the collection may be made accessible to the public and scientific community.
Get a great introduction to the Center for Meteorite Studies with this video!