Ask a Curator Day returns as Ask a Museum Day September 14th!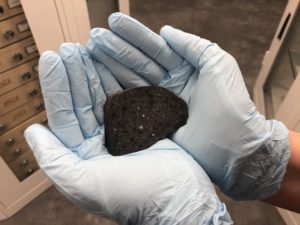 #Askamuseum is open worldwide and across social media platforms. You can ask anything that you're curious about or want more information on. Send us your questions on Twitter (@ASUMeteorites)!
What's it like to work with your institution's collection?
How do you decide what to display?
What's the strangest object in your collection?
We'll be answering questions on Twitter! Not on Twitter?  Email your questions here!
Email (meteorites@asu.edu) or tweet (@ASUMeteorites) the Center with your questions on September 14th!