July 27th marks the first observed meteorite fall in Arizona's Valley of the Sun!
While multiple Valley residents reported fireball sightings to the American Meteor Society that evening, Center for Meteorite Studies Curator Professor Laurence Garvie speculates that many additional witnesses likely mistook the meteorite's entry into Earth's atmosphere for monsoon lightning.
So far, only one piece of the new ordinary chondrite has been recovered (read about finding the meteorite here!), and this new Arizona meteorite fall will be classified by Prof. Garvie, here at ASU's Center for Meteorite Studies.
Are you within two miles of Deer Valley Road and 75th Avenue in Glendale? Check your yard for black rocks that weren't there before, and send photos to lgarvie@asu.edu – you may have a meteorite!
This is the fifth observed meteorite fall in the state of Arizona. To date, 163 Arizona meteorites have been classified.
Stay tuned for updates!
Click here to read more about the meteorite's recovery in ASU Now!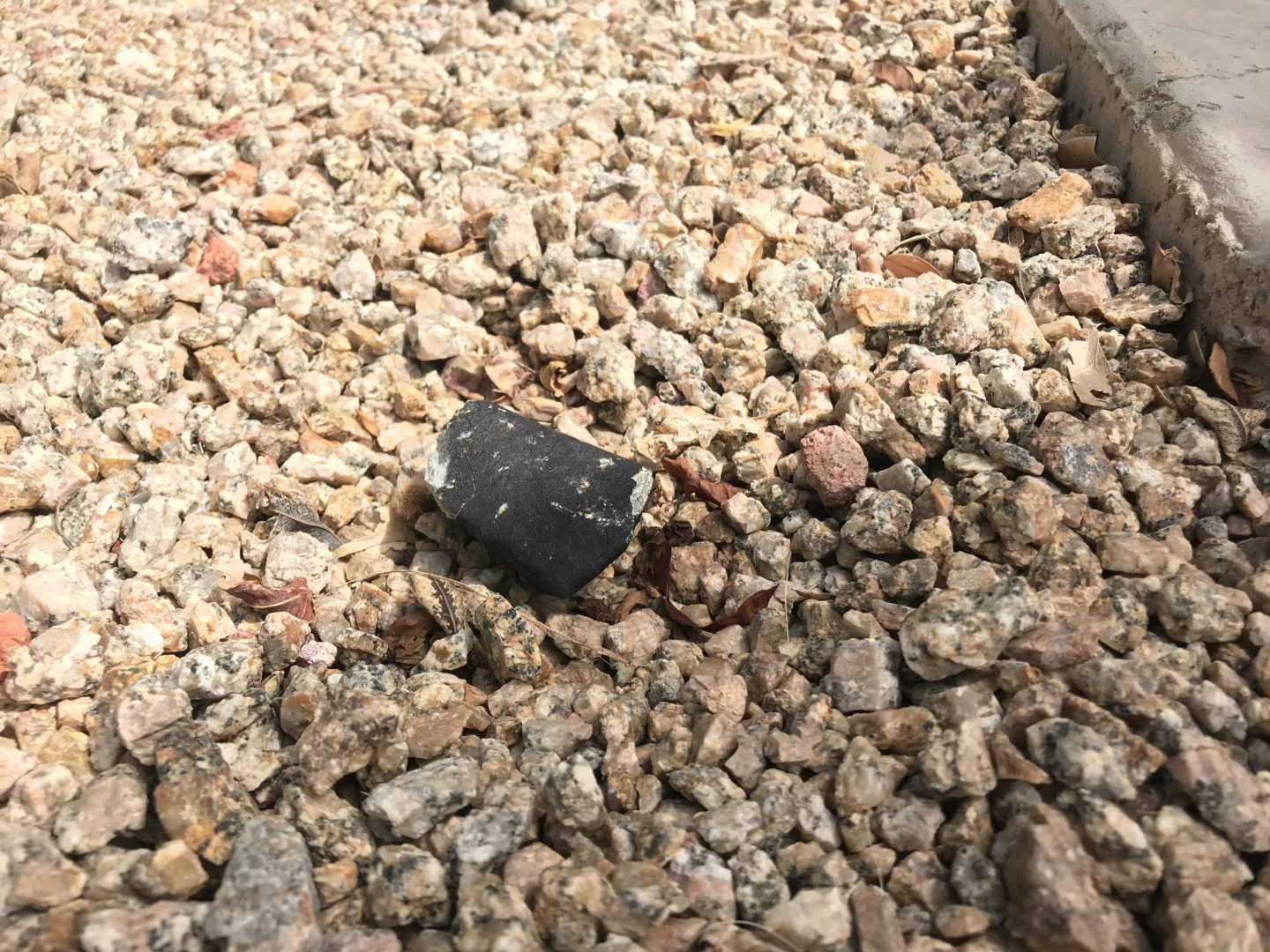 The newest Arizona meteorite fall. Photo: L. Garvie/CMS/ASU. Read about its recovery here!