Center for Meteorite Studies Assistant Director Dr. Devin Schrader is a co-author on a new paper titled "Evidence for widespread hydrated minerals on asteroid (101955) Bennu", recently released in the journal Nature Astronomy as part of a special collection of OSIRIS-REx publications.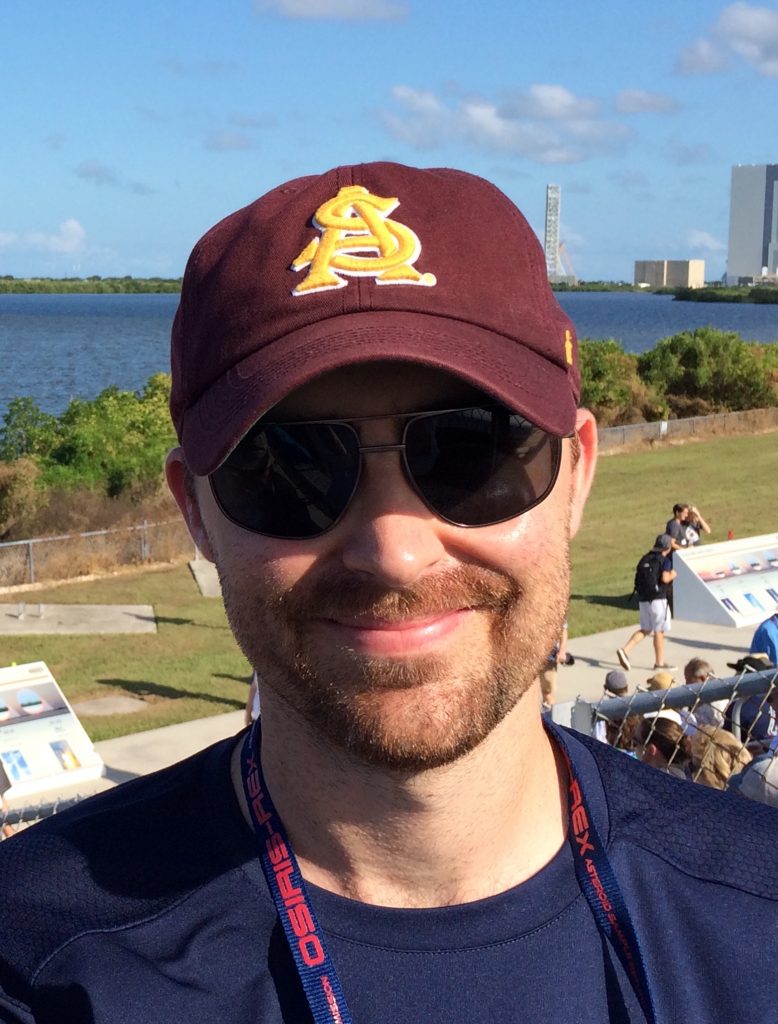 Dr. Schrader provides sample science support for the asteroid sample return mission; read about Dr. Schrader's research in the Center for Meteorite Studies here, and read the paper here!
Access the complete OSIRIS-REx Nature package here!
Read more about the OSIRIS-REx NASA mission here!
Photo: Dr. Devin Schrader at the launch of the OSIRIS-REx asteroid sample return mission. ⓒ ASU/CMS/D. Schrader.